FHA Loan Articles
News and Updates for Homeowners
The Obama Mortgage, Refinancing, and HARP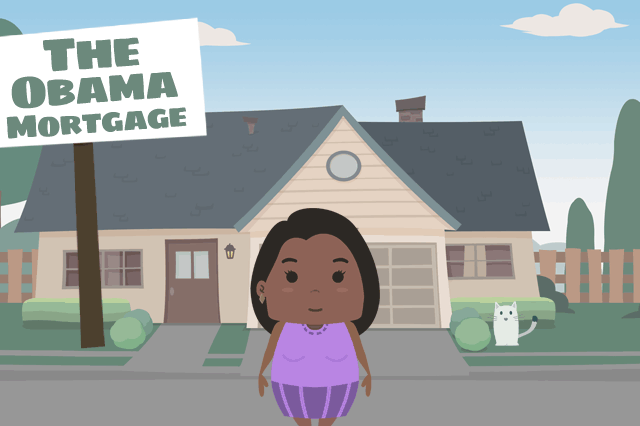 September 15, 2016 - Many people refer to government foreclosure avoidance programs as "Obama Mortgages". While the use of that catch-all phrase isn't entirely accurate for all government help for qualifying borrowers, the Making Home Affordable program is basically the "Original Obama Mortgage" and includes a variety of options for those who need help to better afford their
monthly payments
.
For borrowers who have mortgages owned by
Fannie Mae
or
Freddie Mac
, there is some added help available. The government recently issued a press release announcing the extension of the Home Affordable Refinance Program. The original program deadline was at the end of 2016, and has now been extended to September 2017.
Additionally, the Federal Housing Finance Agency (FHFA) has announced the implementation of a new program for those with high loan-to-value ratios. On Thursday August 25, 2016, FHFA issued a press release stating:
"The Federal Housing Finance Agency (FHFA) today announced that Fannie Mae and Freddie Mac (the Enterprises), at FHFA's direction, will implement a new refinance offering aimed at borrowers with high
loan-to-value (LTV) ratios
. The new refinance offering will provide much-needed liquidity for borrowers who are current on their mortgage but are unable to refinance through traditional programs" because the borrower's loan-to-value ratio exceeds maximum limits established by Fannie/Freddie.
"Providing a sustainable refinance opportunity for high LTV borrowers who have demonstrated responsibility by remaining current on their mortgage makes financial sense both for borrowers and for the Enterprises," said FHFA Director Melvin L. Watt, who is quoted in the press release, Watt adds, "This new offering will give borrowers the opportunity to refinance when rates are low, making their mortgages more affordable and thus reducing credit risk exposure for Fannie Mae and Freddie Mac."
According to the FHFA press release, this new streamlined refinance program for high LTV is, "more targeted than HARP but as with HARP, eligible borrowers are not subject to a minimum credit score, there is no maximum debt-to-income ratio or maximum LTV, and an appraisal often will not be required."
Unlike the HARP program, "there are no eligibility cut-off dates connected with the new offering, and borrowers will be able to use it more than once to refinance their mortgage." Additionally, the press release says if you have an existing HARP loan, eligibility depends on having "refinanced out of HARP" using a Fannie or Freddie "traditional refinance" loan. This program will be made available to qualifying borrowers in 2017.
------------------------------
RELATED VIDEOS:
Don't Skip the Home Inspection
Your Home Loan is Called a Mortgage
Monthly Payments Establish Good Credit
SEE YOUR CREDIT SCORES From All 3 Bureaus
Do you know what's on your credit report?
Learn what your score means.
FHA.com Reviews
FHA.com is a one-stop resource for homebuyers who want to make the best decisions when it comes to their mortgage. With our detailed, mobile-friendly site, individuals can access information about different FHA products, the latest loan limits, and numerous other resources to make their homebuying experience easier. Take a look at some of the reviews from other FHA.com visitors!