Obama Mortgage Refinancing Options
August 8, 2016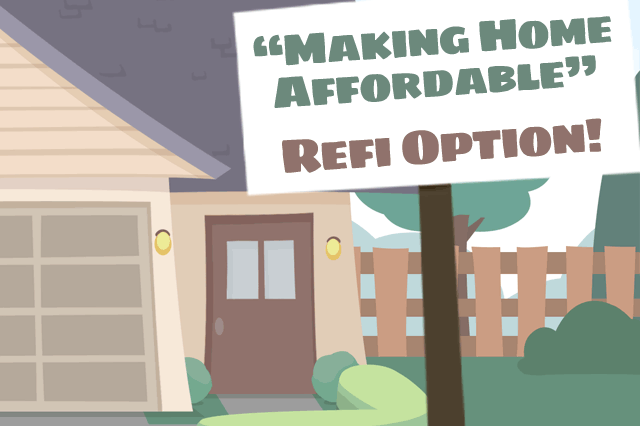 Some borrowers need
Obama mortgage
help from the Making Home Affordable (MHA) program because they have fallen behind on their mortgage payments and don't know what their options might be.
Others feel their mortgages are too high and want to refinance in order to avoid missing payments that have become unaffordable, but have difficulty doing so. What can the government's Making Home Affordable official site offer these homeowners?
The MHA site directs borrowers who need to refinance to the Home Affordable Refinance Program or HARP for short. At the time of this writing, HARP is available to borrowers with loans owned by Fannie Mae or Freddie Mac.
HARP is for Fannie/Freddie loans where the borrower is "current on your mortgage, but have had difficulty refinancing" according to the official site. HARP can help borrowers who are "underwater" on their mortgages, owing more than the home is worth, but HARP isn't limited to those with this problem.
HARP originally had an application deadline of December 30, 2016, but the program was recently extended. The new deadline according to the Federal Housing Finance Agency is September 2017. Additionally, there is new help for "high LTV borrowers". According to the official site, there is, "a new refinance offering aimed at borrowers with high loan-to-value (LTV) ratios. The new refinance offering will provide much-needed liquidity for borrowers who are current on their mortgage but are unable to refinance through traditional programs because their LTV ratio exceeds the Enterprises' maximum limits."
Fannie/Freddie borrowers are eligible for HARP if they meet the criteria on the official website including being current on mortgage payments. The "high LTV" assistance requirements are detailed in a recent Federal Housing Finance Agency press release announcing the extended HARP deadline:
In order to qualify for the new offering, borrowers:
Must not have missed any mortgage payments in the previous six months;
Must not have missed more than one payment in the previous 12 months;
Must have a source of income
Must receive a benefit from the refinance such as a reduction in their monthly mortgage payment.
Since having a home loan owned by Fannie Mae or Freddie Mac is a determining factor in the eligibility for HARP, borrowers need to be able to look up their mortgage loan.
Borrowers will need to provide personal data including Social Security Number information for each of these websites.
------------------------------
RELATED VIDEOS:
Sometimes It Pays to Refinance
Don't Forget Your Closing Checklist
Your Home Loan is Called a Mortgage
SEE YOUR CREDIT SCORES From All 3 Bureaus
Do you know what's on your credit report?
Learn what your score means.