HUD Proposes Rules on Manufactured Housing and RVs
March 13, 2016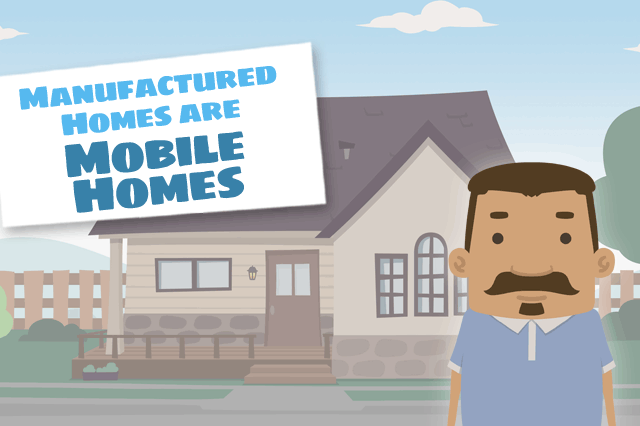 Some people want to know whether the FHA single-family home loan program allows an
FHA mortgage
in order to buy an RV-type mobile home or even a houseboat. Unfortunately, house boats and recreational vehicles/RVs/motor homes cannot be affixed to a permanent foundation. Therefore they cannot be sold as "real property"--they cannot be classified as real estate which means they're never eligible for an FHA mortgage.
But certain rules, standards, and regulations that currently (at the time of this writing) apply to mobile homes and manufactured housing also in some way to recreational vehicles. This can explain why in some cases it's possible to confuse an RV with a mobile home.
The Department of Housing and Urban Development has proposed some alterations to
manufactured housing guidelines
that would exempt RV-type vehicles from certain manufactured housing standards. These proposed changes include labeling RVs specifically as a vehicle which is not to be considered a permanent or primary residence.
According to a release on the FHA/HUD official site, HUDNo.16-015,
"HUDs proposed rule seeks to revise the exemption for recreational vehicles that are not self-propelled and is based upon a recommendation from an advisory committee made up of manufactured housing producers, retailers, consumers and the general public."
"The Manufactured Housing Consensus Committee (MHCC) recommended that HUD define a recreational vehicle as one built on a vehicular structure, not certified as a manufactured home, designed only for recreational use and not as a primary residence or for permanent occupancy, and built and certified in accordance with either the National Fire Protection Association (NFPA) or American National Standards Institute (ANSI) consensus standards for recreational vehicles."
HUD proposes to adopt the MHCCs recommendation with a specific modification,
"to require certification with the updated ANSI standard, A119.5-15, and by including a requirement that units claiming this exemption prominently display a notice stating that the unit is designed only for recreational use, and not as a primary residence or permanent dwelling. This notice reflects the intent of the MHCC in its recommendation to draw a clear distinction between the two products."
At the time of this writing, this is not something that has gone into effect, but is rather what is known as a "proposed rule". However, this move is an important development for those including many in the RV industry who may need or require more clear definition between what constitutes manufactured housing (something clearly intended to be a permanent, primary residence for the owner) and recreational vehicles designed for short-term, non-residential use. We will report future developments on this proposed rule as they occur.
SEE YOUR CREDIT SCORES From All 3 Bureaus
Do you know what's on your credit report?
Learn what your score means.