Applying for an FHA Loan Following a Deed-In-Lieu of Foreclosure
January 2, 2016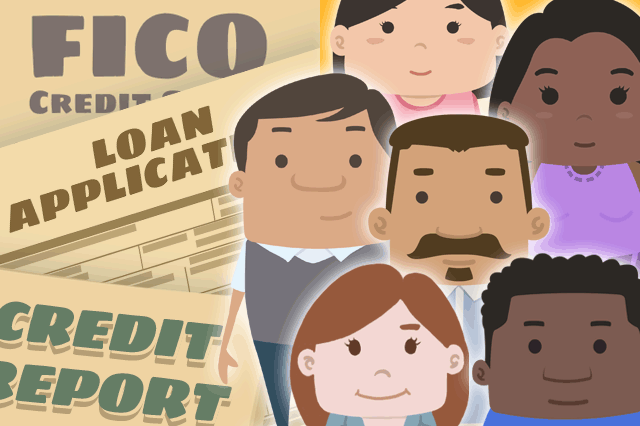 There are plenty of future FHA loan applicants who want to know about the possibility of getting an
FHA home loan
when there is a deed-in-lieu of foreclosure (DIL) action on the applicant's credit history.
One common question in this area involves whether or not a DIL is considered a negative on your credit report. This question most likely arises because of use of a DIL as an alternative to foreclosure. Everyone knows foreclosure is a bad credit issue--is a DIL also a credit negative even when used to avoid foreclosure?
The short answer is yes, a deed-in-lieu is considered a negative on a borrower's credit report. However, FHA loans do offer some hope for borrowers who have established good credit following the DIL action.
The updated FHA loan rules published in HUD 4000.1 cover the requirements in these circumstances for single-family mortgages applied for after a deed-in-lieu of foreclosure. HUD 4000.1 rules include mandatory waiting times or "seasoning periods"--when can a borrower apply for a new FHA home loan after a deed-in-lieu?
"A Borrower is generally not eligible for a new FHA-insured Mortgage if the Borrower had a foreclosure or a DIL of foreclosure in the three-year period prior to the date of case number assignment." That's according to HUD 4000.1.
When does the waiting period begin once a DIL has been started? A three-year mandatory waiting period starts, "on the date of the DIL or the date that the Borrower transferred ownership of the Property to the foreclosing Entity/designee."
How long it may take to transfer ownership back to the foreclosing entity is an entirely separate issue and it's one that is not addressed in this section of the FHA loan rulebook.
That is important to remember as it may take longer than expected to transfer the ownership back–something to keep in mind when considering your options. It's best to allow for extra waiting time in cases where you aren't sure when the waiting period officially began.
Keep in mind that this "three year rule" does have some exceptions, according to HUD 4000.1.
"The Mortgagee may grant an exception to the three-year requirement if the foreclosure was the result of documented extenuating circumstances that were beyond the control of the Borrower, such as a serious illness or death of a wage earner, and the Borrower has re-established good credit since the foreclosure."
Such circumstances are subject to FHA loan rules and lender standards. For example, divorce, and an inability to sell the home prior to a relocation move are not considered under this exception. Your lender will examine each request for an exception on a case-by-case basis.
SEE YOUR CREDIT SCORES From All 3 Bureaus
Do you know what's on your credit report?
Learn what your score means.