FHA Loan Rules: HUD 4000.1 on Occupancy by the Borrower
September 7, 2019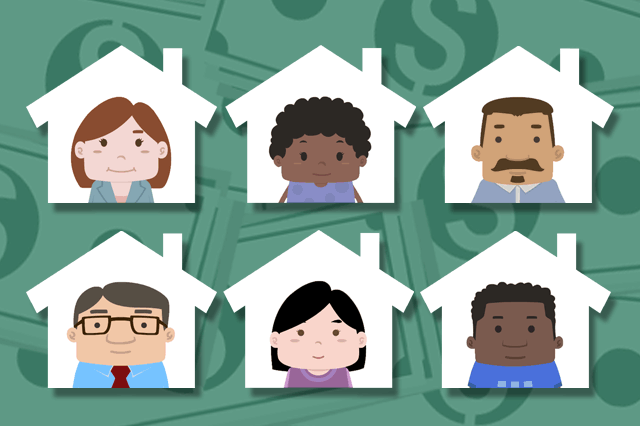 Earlier this year the
FHA
and
HUD
published a brand new FHA Single Family Home Loan guidebook, HUD 4000.1. And while the handbook is new, much of the old FHA loan policy found in the previous guides (including HUD 4155.1 and HUD 4155.2) has been "ported" over to the new rule book.
That's not to say there haven't been some changes, updates, revisions and restatements of existing FHA loan policy--but the FHA and HUD have stated that there will be no "a-to-b comparison" published to compare old and new--it's up to lenders to be familiar with the current policy and up to borrowers to become familiar with the rules that affect them.
Occupancy rules for single family FHA home loans are very important for a borrower to understand. HUD 4000.1 has a specific occupancy requirement for new purchase single-family home loans; "At least one borrower must occupy the property as their principal residence within 60 Days of signing the security instrument and intend to continue occupancy for at least one year."
There is also a requirement on non-occupying
co-borrowers
– they don't have to live in the home but must meet the following FHA loan guidelines:
"Non-occupying co-Borrowers or Cosigners must either be United States (U.S.) citizens or have a Principal Residence in the U.S. "
But what about occupancy rules for military members applying for an FHA home loan? Are there any exceptions to this rule due to the nature of a military member's duties?
"Borrowers who are military personnel, who cannot physically reside in a Property because they are on Active Duty, are still considered owner occupants and are eligible for maximum financing if a Family Member of the Borrower will occupy the subject Property as their Principal Residence, or the Borrower intends to occupy the subject Property upon discharge from military service."
In such cases the lender is required to get documentation verifying the military member's circumstances:
"The Mortgagee must obtain a copy of the Borrowers military orders evidencing the Borrower's Active Duty status and that the duty station is more than 100 miles from the subject Property. The Mortgagee must obtain the Borrower's intent to occupy the subject Property upon discharge from military service, if a Family Member will not occupy the subject Property as their Principal Residence."
Talk to your
loan officer
if you aren't sure how these rules apply to your situation.
------------------------------
RELATED VIDEOS:
Let's Talk About Home Equity
Understanding Your Loan Term
Your Home Loan is Called a Mortgage
SEE YOUR CREDIT SCORES From All 3 Bureaus
Do you know what's on your credit report?
Learn what your score means.