FHA Refinance Loan Basics
January 3, 2014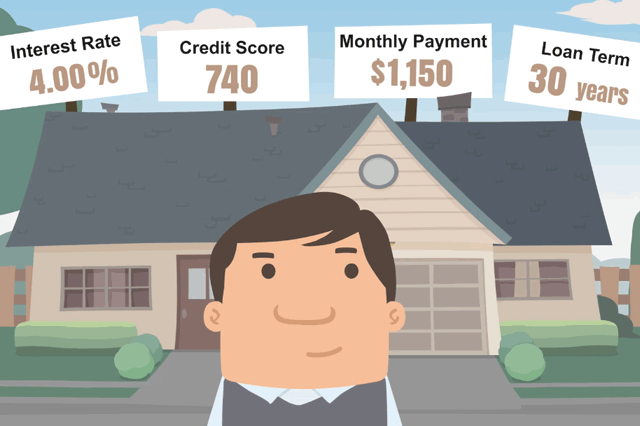 Are you thinking about refinancing your home loan with an FHA loan? There are several options available, and depending on the circumstances you may qualify for an FHA Streamline Refinance or an FHA Cash-Out refinance loan.
In general terms, a borrower with an existing FHA mortgage would be qualified to apply for an FHA streamline refinance loan, but what about those who have conventional or even VA loans? Are these eligible to be refinanced as an FHA mortgage? FHA loan rules on refinance loans are found in HUD 4155.1 Chapter Three Section A, which says:
�A refinance transaction is used to pay off an existing real estate debt with the proceeds of a new mortgage
for borrower(s) with legal title, and
on the same property.�
Additionally, this section tells us, �The borrower is eligible to refinance the loan, as long as he/she has legal title, even if he/she was not originally on the loan.�
Under �Types of Refinances� FHA loan rules describe what can be done with an FHA refinance transaction:
�FHA insures several different types of refinance transactions, including
streamline refinances of existing FHA-insured mortgages made with or without appraisals
no cash out refinances (rate and term) of conventional and FHA-insured mortgages, where all proceeds are used to pay existing liens and costs associated with the transactions, and
cash out refinances.�
Some FHA refinance loans may require an appraisal. Some types, like the FHA Streamline/IRRLs, do not have an FHA-required appraisal in most cases but a lender is free to require one anyway. Streamline loans feature no FHA requirement to do so in most cases.
Terms of the loan (the maximum duration of the FHA refinance loan in months) are dependent on whether the loan is with/without an appraisal. According to Chapter Three:
�The maximum term of any refinance with an appraisal is 30 years. The maximum term of a streamline refinance without an appraisal is limited to the lesser of the remaining term of the existing mortgage, plus 12 years, or 30 years.�
Some want to know when applying for an appraisal-required FHA refinance loan, if they are permitted to use an existing appraisal on the property. Borrowers who purchased a home with a loan in the past six months and want to refinance may have a valid appraisal still valid on the property, but Chapter Three says:
�FHA appraisals on existing properties are valid for six months. However, appraisals cannot be reused
during the six month validity period once the mortgage for which the appraisal was ordered has closed, or
for a subsequent refinance, even if six months have not passed.�
FHA loan rules are clear in these cases. �A new appraisal is required for each refinance transaction requiring an appraisal� according to HUD 4155.1.
SEE YOUR CREDIT SCORES From All 3 Bureaus
Do you know what's on your credit report?
Learn what your score means.