FHA Refinance Loans: Why a New Appraisal Is Required
March 15, 2023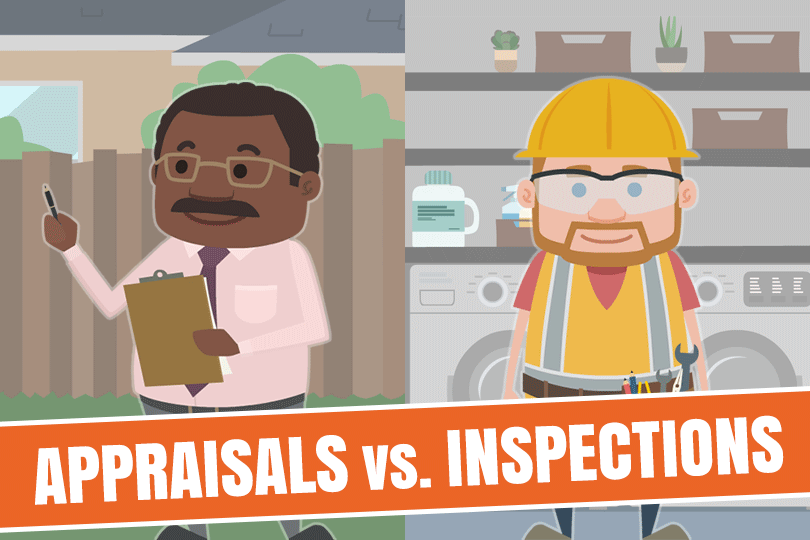 When it's time to refinance a home loan, there are two basic types of refinancing. One type is an appraisal-required refi loan, the other is a no-appraisal refinance.
For FHA loans, the type of
refinancing
you get without an appraisal is the
FHA Streamline Refinance Loan
, also known as an
Interest Rate Reduction Refinance
or FHA IRRRL.
But FHA Streamline Loans typically work best when interest rates are lower. It doesn't make sense to apply for an FHA IRRRL in today's six to seven percent mortgage rates if your original rate was closer to four percent.
So in today's mortgage market, most borrowers interested in an FHA refinance loan will turn to the
FHA Cash-Out
or No-Cash-Out Refinance.
Appraisal Required
Depending on where you live, an appraisal may cost between $300 and $500, it's easy to see why many would balk at paying for the new appraisal. Is there a way around paying this money?
No. FHA Cash-Out and No-Cash-Out Refinancing have appraisal requirements. One of the reasons for the appraisal is so the lender can approve the mortgage for the current value of the property, which likely has changed since the home was initially purchased.
Any time you apply for a refinance where cash goes back to the borrower at closing time as a part of the transaction (not as a refund), you must have a new appraisal.
The lender can't approve your home loan without knowing the home's current market value. Otherwise, the lender risks approving a loan for more or less money than the property is actually worth.
It's Not Just About Cash-Out Refinancing
An appraisal, and the required fee are a must for
FHA 203(k) Rehabilitation Mortgages
and the refi version, too. This is motivated by the same need to know the property's market value, but in this case, the appraisal may be for the estimated value of the home once the approved repairs are completed.
Appraisals vs. Inspections
Usually, in a topic like this, we take an aside to remind people never to trust the appraisal alone but also to get a home inspection before agreeing to purchase property with an FHA mortgage.
But when it comes to FHA refinance options, the home is typically already owned by the borrower, and the inspection isn't necessary.
Borrowers aren't committing to purchasing a property they don't know very well. Instead, they typically commit to a refinance loan on the home they own.
So the financial impact of the appraisal for a refi loan isn't the same as for a purchase loan. You don't have to pay an appraiser AND an inspector in many cases unless you are using an FHA 203(k) Rehab loan to purchase and improve a property.
But that's not a refi loan, the FHA 203(k) Refinance Loan would typically be used on the property you already own.
You might be required to have a compliance inspection at the end of the work, but that depends on your county's laws.
------------------------------
RELATED VIDEOS:
Homebuyers Benefit From the Work Done by Fannie Mae
HUD 4000.1 is Sometimes Called the FHA Handbook
Credit History Is Presented as Your FICO Score
Do you know what's on your credit report?
Learn what your score means.