Home Buying Checklist
March 3, 2023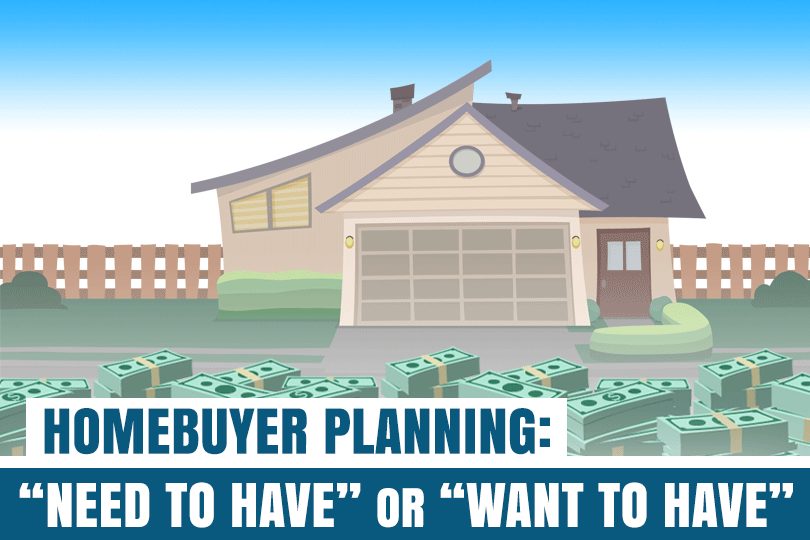 In the planning stages for your new home loan, it's smart to make a
checklist
of things you want from the new home and things you NEED from the new home.
For example, you may want a fully finished basement, but if you expect a change in family size, you may NEED at least two bedrooms. Do you have your needs prioritized for the new house? Checklists can help.
Here's a little list of some options you may want to consider for the new home. Do you need a small yard or a large one?
Some believe a small yard to be less than one acre, with a larger yard measuring at least an acre or more. Yard-wise, FHA home loans don't allow financing "excess land," but the definition may vary depending on your housing market. If you aren't sure what size yard might be acceptable, ask a participating lender.
Other considerations for the home should include deciding in advance about these features:
Fenced yard
Garage
Carport
Patio/deck
Pool
Outdoor spa
Extra parking
Outbuildings (barn, shed, etc.)
Special view
For some, a fenced yard is merely a cosmetic feature. For those with kids or pets, having the fence may be more necessary. A carport feature can be quite important to those who live in areas with substantial snowfall, and extra parking is always a bonus, even if you only own one vehicle...for now.
FHA loan rules
do not forbid you from buying a house with an existing pool, but keep in mind that if you are buying with an
FHA 203(k) Rehabilitation mortgage
and plan to fix up the home, adding a pool with 203(k) funds is not allowed.
Adding safety features to an existing pool may be acceptable, but you must ask the lender what's allowed in that housing market.
When it comes to patios and decks, consider the condition of both when deciding whether to buy; how soon will you need to repair or replace these features?
The number of bedrooms the home has is always an essential factor, and if you anticipate a change in family size, you will want a home to grow into, not out of. For some, the number of bathrooms becomes an issue over time, so the same fundamental notion applies--consider a house you won't grow out of in the next 5-10 years. If you are new to house hunting, it may be good to talk about your needs with a real estate agent with experience helping people in your specific circumstances find a home.
------------------------------
RELATED VIDEOS:
Sometimes It Pays to Refinance
Don't Forget Your Closing Checklist
Your Home Loan is Called a Mortgage
Do you know what's on your credit report?
Learn what your score means.