How Your Loan-to-Value Ratio Works
February 20, 2023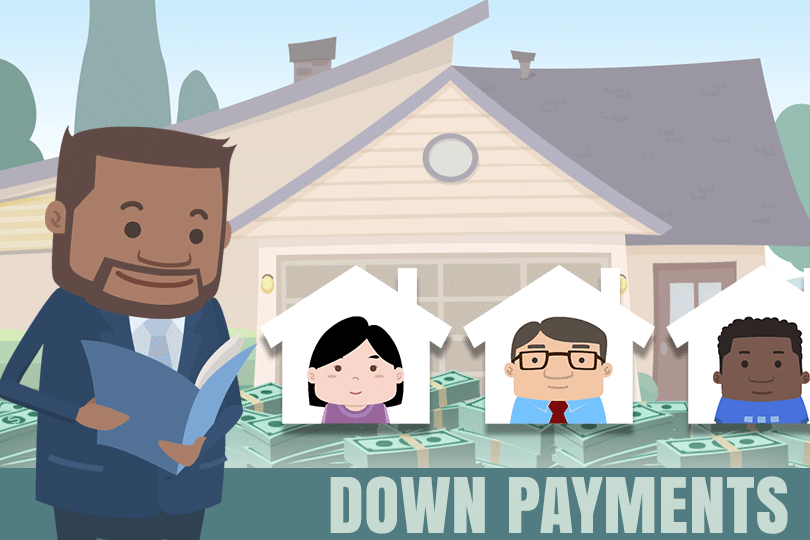 If you're considering buying a home with an FHA loan and are a
first-time homebuyer
, you'll want to know what a loan-to-value ratio is and why it's essential for your mortgage planning.
The Consumer Financial Protection Bureau describes the loan-to-value ratio, also known as LTV for short, as follows:
"The
loan-to-value (LTV) ratio
is a measure comparing the amount of your mortgage with the appraised value of the property. The higher your
down payment
, the lower your LTV ratio."
For example, if the appraised value and the home's sale price are identical and you make a 20% down payment, your loan-to-value ratio is 80%. If you apply for a typical FHA mortgage and make the minimum required down payment of 3.5%, your LTV is 96.5%.
What You Need to Know About LTV
Your lender calculates the loan-to-value ratio, and that number then informs an essential part of the mortgage. Your LTV determines how long you will pay FHA
mortgage insurance premiums
, either for 11 years or the lifetime of the loan.
FHA loan rules use the LTV calculation in a variety of ways. In many cases, the number does not inform the policy the way it does for FHA mortgage insurance. Instead, the LTV itself may be affected. A good example is found in FHA loans, where there is a non-occupying co-borrower.
In those cases, the FHA loan rulebook imposes a maximum LTV of 75% unless certain conditions are met, such as having a family member as the non-occupying co-borrower.
Loan-to-Value Ratio Issues
As mentioned above, FHA loans use the loan-to-value ratio in various ways. One thing to remember is that you shouldn't consider the LTV without considering the loan term. A 75% LTV on a 30-year mortgage gives you a payment that may be quite different from a 15-year mortgage.
If you get a 30-year loan with a 75% LTV, the payments will be lower than a 15-year mortgage with the same numbers.
Those higher payments on a 15-year loan may be a deal-breaker for some, but for those who want to save more money over the full term, the 15-year loan with a larger down payment is ideal.
But the 15-year loan will cost less over the mortgage, thanks to a potentially lower rate. Paying off the loan quickly is also an advantage. As you can see, the LTV is an essential piece of data in the equation, but it's not the only factor that determines how much your loan costs.
------------------------------
RELATED VIDEOS:
Get to Know HUD
Using an FHA Loan Calculator
Living in a Single Family Home
Do you know what's on your credit report?
Learn what your score means.