Buying a Home vs. Buying a House
January 7, 2023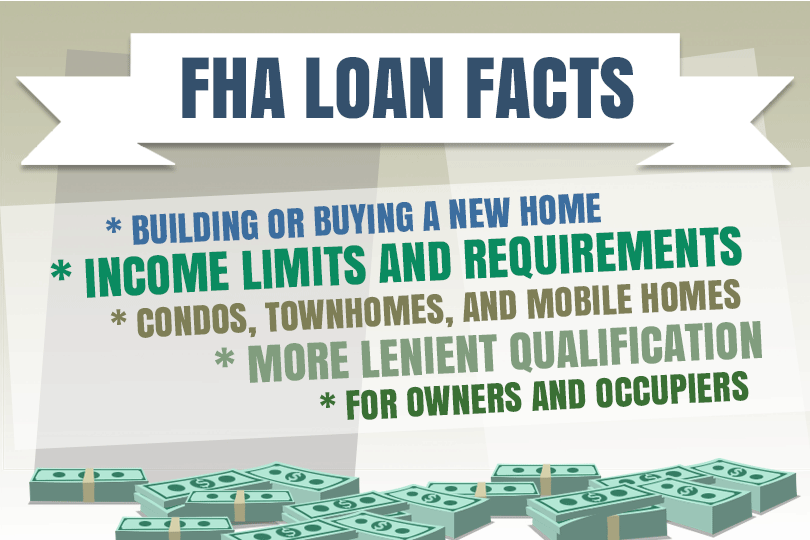 When is a house not a home? That's an old cliche, but when it comes to buying property with an FHA mortgage, the difference between a house and a home is very important.
And sometimes, depending on the mortgage, being able to move in and enjoy your new home may require some added patience as the princess unfolds. This is typically true in some cases of those who buy fixer-uppers or want to build on their own lot using an FHA mortgage.
FHA mortgages, like most government-backed home loans, are intended for those who want to buy a home to live in, rather than a house to profit from.
Occupancy is an important factor in buying a home, and some first-time home buyers don't understand this. At first.
The House Versus The Home
The big difference between a house and a home is what you do with it. Your home is the place you live in, your main address. Buying a home with an FHA mortgage means certifying in writing that you intend to live in that house as your home address.
That does NOT mean you cannot rent out unused living units of the home. FHA loans do not prohibit this. You can be a landlord after you buy a house with an FHA mortgage as long as you live there, too.
That said, FHA loan rules say you can't use the home purchased with the FHA loan to run a bed-and-breakfast, or an Air-b-n-b. This use of a home is sometimes referred to as "transient occupancy rental" or rentals lasting under 30 days. FHA loan rules don't allow loan approval for such properties.
Taking Occupancy
When you buy a home with an FHA loan, you will certify in writing in your loan contract that you agree to occupy the house within a reasonable time after closing day, typically 60 days unless you make other arrangements with the lender.
Don't make the mistake some new home buyers make--scheduling your moving truck on the same day as closing the deal is a bad idea. Delays are common and you may find yourself having to reschedule both the move-in and closing day if circumstances dictate doing so.
Delayed Occupancy
Are you renovating a home with an FHA mortgage? Building one from the ground up using a One-Time Close construction loan? Don't expect to move into your home right away if the construction work is too extensive. Occupancy may not be possible until the last inspection is completed, it's smart to anticipate delays in moving in if you are having work done as part of the home loan.
------------------------------
RELATED VIDEOS:
The ARM is an FHA Adjustable Rate Mortgage
A Few Tips About Your Fixed Rate Mortgage
Monthly Payments Establish Good Credit
Do you know what's on your credit report?
Learn what your score means.