Making Plans for Your New Home
December 20, 2022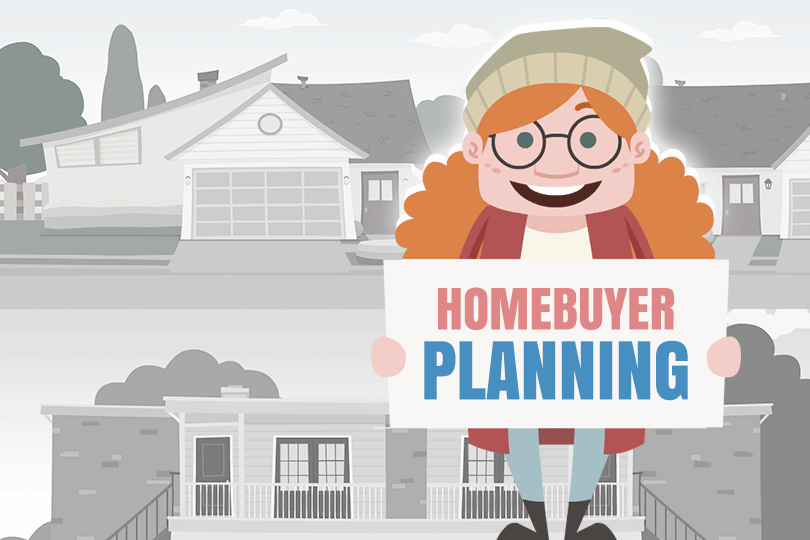 FHA loan limits
increase for the third year in a row in 2023. More borrowing power means the ability to buy a bigger home for some, for others it may mean the ability to add improvements or upgrades rather than a larger property.
But either way, there are considerations to make. Buying a home means long-term planning. It's a lot different than the process you use to select an apartment or other types of rental property. You'll want to think about your circumstances now compared to where you see yourself five or 10 years down the line.
Why? Because changes in careers, family size, climate, or even the nature of the neighborhood you're in can all play a part in your decision to refinance, sell, or keep the home long term.
When buying your first home, you'll want to consider a purchase you can grow into rather than out of. That is, unless you know that you'll be relocating in a few years and the property you are buying now is basically a "starter home."
In those circumstances, it would make little sense to make a larger-than-usual
down payment
or purchase
discount points
to lower the interest rate. Instead, it would be smarter to save as much money up front on the loan and avoid over-investing in a property you won't be keeping.
The reverse is true if you plan to stay in the home a long time. A larger down payment and a lower interest rate save you money over the lifetime of the loan and if you are buying a fixer-upper with an
FHA 203(k) Rehabilitation Loan
, you may wish to choose fixtures and other upgrades that will last a long time.
Quality in these cases is more important because you plan to use these furnishings and fixtures long-term.
And even the choice of locations makes a difference. If you plan to stay in a community for a long time, it's a good idea to know whether any natural disaster issues may complicate home ownership for you later down the line.
Some used to take comfort in the notion that an area may be known for disasters, but only once in 100 years or so. In an era where climate change has brought an element of unpredictability, it may no longer be safe to assume the next big disaster is decades or centuries away.
Consider the location of your new home as carefully as you consider the size and configuration of it.
Thinking long term has definite advantages in the home buying process. Some don't have the luxury of a lot of planning time and need to find a new home as soon as possible.
But if you do have the ability to take more time to plan and save for your mortgage, it's smart to do so. You could save yourself a lot of money over the lifetime of the mortgage by making the right choices in the planning stages.
------------------------------
RELATED VIDEOS:
Sometimes It Pays to Refinance
Don't Forget Your Closing Checklist
Monthly Payments Establish Good Credit
Do you know what's on your credit report?
Learn what your score means.