Credit Behaviors that Hurt Your Chances at Home Loan Approval
December 12, 2022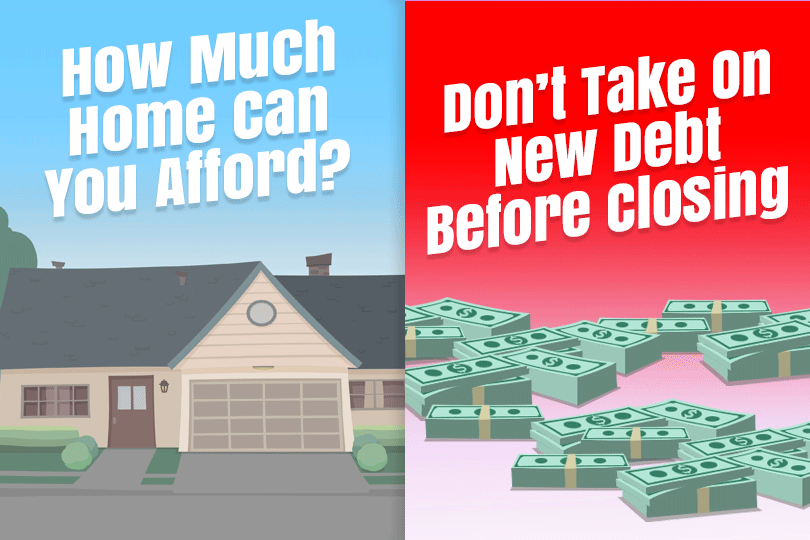 During the pandemic, many people experienced economic hardship that forced them to make choices about which bills to pay in a given month.
And coming out of lockdown brought its own financial struggles. The bottom line is that in today's housing market, many borrowers come to the home loan or construction loan process with credit that might be a bit worse for the wear.
There are ways to offset that, of course. Taking some extra time with your mortgage loan planning process to work on your credit can be a big help even in the best of times.
Maintaining your credit
may seem like hard work at first, but by eliminating some bad behaviors many of us resorted to during the worst of the pandemic you get yourself much closer to loan approval.
Credit Behaviors that Hurt Your Chances at Loan Approval
The first and worst of these behaviors is not checking your credit on a regular basis. Some people choose to play for credit monitoring services to help them do this, others prefer to manually check their
credit reports
. However you decide to do this, monitoring your credit is crucial.
Another credit behavior to avoid? Not paying on time, every time. That is the obvious part. What's not so obvious is how to avoid missing a payment in the first place.
The best way to establish a reliable payment history is to put ALL payments possible on an automatic withdrawal plan. Paying automatically each month ensures you never miss a due date.
Here's a secret: some credit card companies change their payment due dates. You may or may not be aware that the due date has changed, but if it DOES change and your auto payments start running late, that may hurt your credit. Make sure you check the due dates on all autopayments from time to time to avoid this problem, some go YEARS without detecting it.
Here's a specific credit behavior that may hurt your credit--using a credit card to pay your utility bills or other monthly debt.
Why? Because the amount of credit you use--your credit utilization score--is negatively affected when you keep adding charges to the account. Your lender wants to see credit card account balances that are not close to the maximum--well below 50% is recommended.
Looking Ahead
There are many other similar bad behaviors people can avoid when trying to repair credit. The key to making the corrections is time--your credit scores will not change overnight, and even after a few weeks you won't notice any changes in your scores. But that will change as your new credit habits begin to catch up to the credit reporting process. You really need a solid 12 months of working on your credit for best results.
------------------------------
RELATED VIDEOS:
Homebuyers Benefit From the Work Done by Fannie Mae
HUD 4000.1 is Sometimes Called the FHA Handbook
Credit History Is Presented as Your FICO Score
Do you know what's on your credit report?
Learn what your score means.