FHA Home Loans and Housing Indicators at the End of 2022
November 26, 2022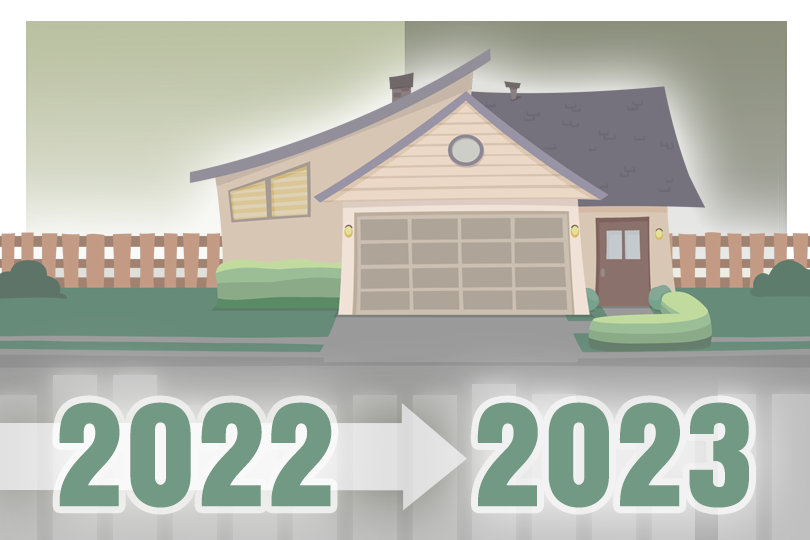 If you are considering your home loan options, or you've decided you want to buy a house with an FHA mortgage, there is encouraging news from the housing sector in the last quarter of 2022.
Improvements in the housing market don't happen overnight, but HousingWire.com reports typical time that a home spends on the market is increasing. After the hot seller's market of 2022, some infer there is less competition for existing homes now.
But that's not the only indication that things could be headed toward better days. Overall demand is falling, too. A sales decline, combined with
interest rates
which are showing some signs of going down now, makes for potentially better conditions going into the new year.
And let's not forget to consider that
FHA loan limits
are subject to revision at the end of the year, too.
What the New Year Might Bring
Could lower housing demand, falling rates, and potentially higher FHA loan limits (there's no guarantee FHA loan limits will increase, but it seems likely) add up to a much better environment to buy a home in come 2023?
Much remains to be seen. But if these trends continue FHA borrowers could be in a much better position than they may have been in the summer of 2022. In any case, there are some important considerations going into your home loan journey; be sure to address these long before you commit to an FHA lender.
The Right Loan for the Right Home
What kind of considerations? The type of home you want to buy with an FHA mortgage, for example. There are different FHA loans for different housing types. Those who want to build rather than buy will apply for an
FHA One-Time Close Construction Loan
. Those looking for manufactured housing will apply for a Title I FHA loan.
If you want to buy a
fixer-upper
, you'll need an
FHA 203(k) Rehabilitation Mortgage
. You can also use an FHA 203(k) to refinance and repair an existing home.
But these are just some of the options you will need to consider. If rates are still high when it's time for you to apply for your FHA loan, you may consider an FHA Adjustable-Rate Mortgage (FHA ARM) instead of a 30-year fixed-rate mortgage.
FHA ARM Loan Planning
FHA adjustable rate mortgages
are best when you have a plan for dealing with your mortgage before, during, and after the first rate adjustment. Some plan to refinance once their introductory rate is up, and you'll want to ask your lender about how long that intro rate might be; some ARM loans have introductory rates as long as 10 years. Ask about the rate and how often it is adjusted, and by how much.
Then you'll want to ask your loan officer how much your loan will cost as a one-year ARM, a 3-year ARM, 7-year ARM, etc. Compare the features of these options and their price points--you will be glad you did.
------------------------------
RELATED VIDEOS:
Annual Income Requirements for FHA Loans
Good Credit History Helps Get FHA Loans
Stay Informed About Your Mortgage Closing Costs
Do you know what's on your credit report?
Learn what your score means.