Home Price Increases Beginning to Slow
October 31, 2022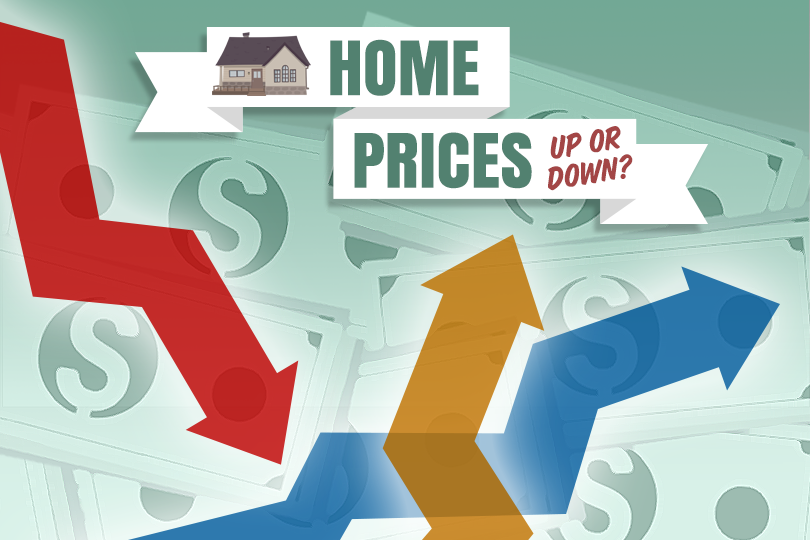 If you want to buy or build a home with an FHA home loan in the last quarter of 2022, you're considering your options at a time when the price increases seen earlier in the year are finally starting to slow down after sustained upward movement for the better part of the year.
Home loan interest rates started the year closer to three percent, and at press time mortgage rates in the last days of October 2022 are more than double that. But with a housing market starting to cool off, what should house hunters think about the road ahead?
If housing prices continue to drop it means a more sustained move away from a seller's market, which began in 2022 thanks in part to inflation and thanks in part to the Fed's measures to curb that inflation. The Fed does not directly set mortgage rates, but their policy decisions DO affect how much it costs your lender to loan you money to buy land or a house.
When the Prices Stop Rising
Rates are high enough now to cool off the housing market after the red-hot seller's market we saw over the summer. And that means prices start to come back down to earth slowly as we are seeing now. How long those prices continue to drop remains to be seen.
But if you are a house hunter, here's what it likely means for you. Interest rates are likely to remain elevated for a time--that won't change until conditions change enough to warrant the Fed lowering rates again. But you may not be competing for a new home as hard as you might have this summer.
That does NOT mean that the current housing inventory is any different--there are still more buyers than inventory and that creates a hot housing market. But many of those buyers are delaying their plans. And that means you have a better chance of getting an offer accepted.
Changes to the Market
It does not change certain aspects of buying a house right now--you will still be required to make a minimum downpayment to buy a home with an FHA mortgage, you will still need to qualify with FICO scores and your other financials. You will also have to decide about your upfront costs, which to finance and which to pay in cash.
But it does change how willing you have to be to negotiate, Some people felt pressured into buying homes in 2022 without getting a home inspection, others were rejected when they asked the seller to pay part of their closing costs as you are allowed to do with FHA mortgages (up to six percent of the price of the home).
The reason these scenarios were even possible is because sellers could easily reject an offer in favor of one that they liked better.
But in a cooling housing market, the reverse begins to be true, slowly and over time. Soon your seller will have to consider those concessions because there just aren't enough people competing to buy the home.
With housing prices seeming to be moving toward an initial cooling off stage, it's good to anticipate these conditions and try to plan accordingly. You'll be glad you did, even if you have to do some extra research to learn what conditions are currently.
------------------------------
RELATED VIDEOS:
Home Equity Can Secure Your Second Mortgage
Consider the Advantages of Discount Points
FHA Limits are Calculated and Updated Annually
Do you know what's on your credit report?
Learn what your score means.