Are Home Loan Interest Rates Due to Fall?
October 29, 2022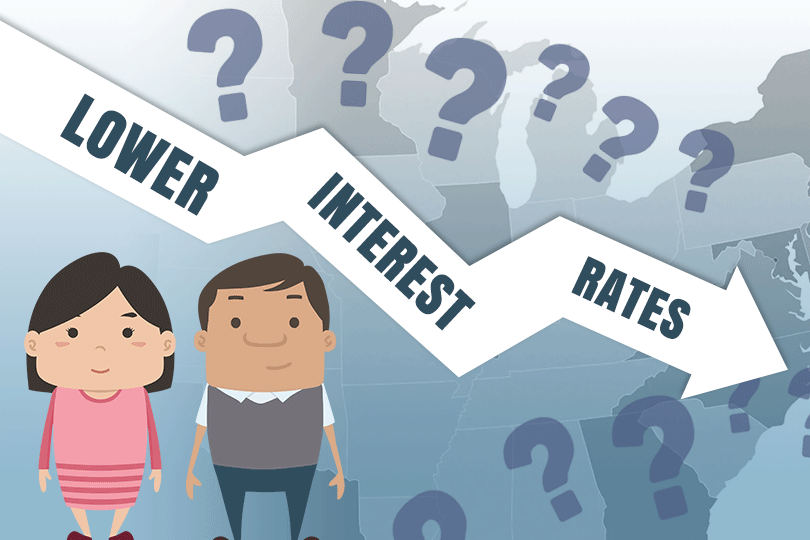 If you have been considering your FHA home loan options, chances are good that you're at least considering the option of waiting to buy until mortgage rates drop from their current highs.
In the last full week of October 2022, The New York Times reported interest rates moving into 7% territory for the first time since 2002. Some might worry that such high rates are here to stay, but what is the reality in today's housing market? Is it a better idea to wait to buy a home right now?
The answer might surprise you.
The Fannie Mae Housing Forecast for 2022 includes speculation that rates could fall back down to the four percent range in the second quarter of 2023. If that occurs, could we see an increase in interested buyers? Some speculate that it's possible.
In a time of elevated interest rates, the housing market finally started showing signs that the seller's market is starting to cool. That means reduced pressure on the existing inventory of houses, making it less competitive to buy.
But if dropping rates in the new year spark a return to the seller's market, that means you might need to consider a strategy for buying in the meantime.
Is There a Secret to Buying a Home Right Now?
Does it seem like buyers are stuck between high interest rates and a possible return to a seller's market once those rates begin to fall back down to earth a bit?
Some mortgage advisors feel it may be better to buy now while rates are higher and demand is lower--assuming we could see that predicted drop in rates next year. The going advice from some is akin to, "buy now, refinance in the future" when those rates do start dropping again.
Buying a Home With a Plan
No, buying at 7% isn't ideal, but if you already have a strategy for your mortgage that includes refinancing as soon as the rates are better, you might sidestep another hot housing market in 2023.
Some may even consider buying a home with an FHA adjustable-rate mortgage (ARM), getting the longest intro ARM rate they can, and plan to refinance once the introductory rate period is up. It's a good idea to consider this move carefully--compare the costs of this type of loan to a fixed-rate mortgage and see how the payments, closing costs, and other expenses add up.
Applying for an FHA ARM shouldn't be done lightly, but with rates in the 7% zone at the time of this writing, the question of how high rates might actually go is a fair one to ask the lender. Make the most fully informed decision you can, and be sure to compare ARM loans among multiple lenders to find the best deal.
------------------------------
RELATED VIDEOS:
Disclosures Give Transparency to Borrowers
Understanding the Purpose of Your Mortgage Down Payment
Putting Money Into Your Escrow Account
Do you know what's on your credit report?
Learn what your score means.