What Affects Mortgage Loan Interest Rates?
July 2, 2022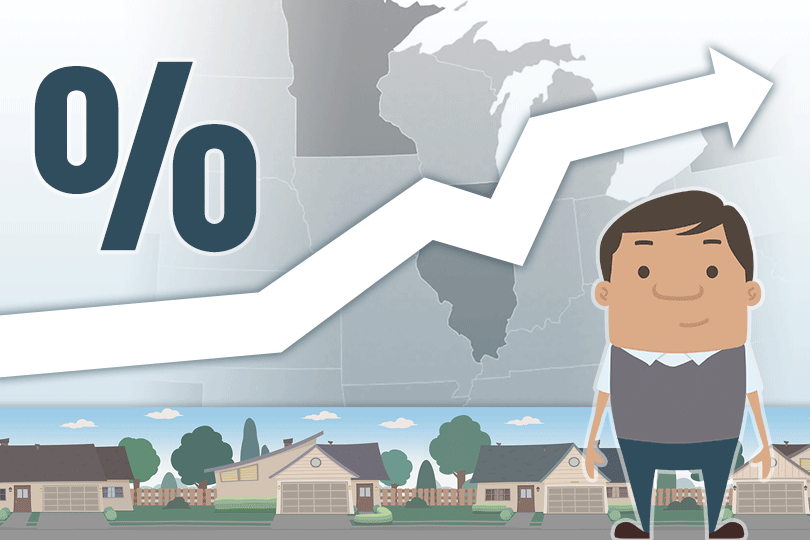 What can affect the interest rate you are offered on an
FHA mortgage
? Some people think the Fed sets mortgage loan interest rates, but their work only indirectly affects them.
Instead, investor reactions to the Fed's announcements are what put upward or downward pressure on
mortgage rates
; the rates you see today may be affected by news and developments in the markets. This is part of the cycle of mortgage rates and is not uncommon.
But that cycle is not the only factor that can affect the interest rate you are offered.
Credit scores
and other variables also help the lender determine what interest rate to offer you.
FICO Scores and Lender Risk
The better your
FICO scores
, the lower the risk to the lender. Your lender can justify offering you a lower rate as a lower risk. Credit scores aren't the only factor. What happens when you get into an uncertain interest rate environment where rates go up one day, down the next, then flatten, etc.
Lenders may or may not try to keep up with such changes in the rate itself. You may see mid-day price adjustments depending on how severe the interest rate changes are, or you may see a slower but steady creep lower or higher.
If you are offered an interest rate lower than you expect, does that mean you are getting a generous price break on the mortgage? Not necessarily. Why? Because your lender may be repricing other charges on the loan as an offset to the lower mortgage rate.
Higher Costs vs. Higher Rates
Bottom line? If you are offered a rate that's lower than you expected, to ask the lender whether there are higher closing costs as a result. Compare (if possible) what the lender might offer if the closing costs were not higher.
Could you get a lower rate in trade for higher costs, or a higher interest rate in exchange for lower closing costs? Which approach best suits your needs when it comes to cash to close?
And if your priorities are to save money over the duration of the mortgage, the higher interest rate isn't a great option, unless you plan to sell the property sooner instead of later.
Shop Around
With that in mind, who can argue that it pays to shop around? Compare lenders and options with this in mind -- be sure to compare interest rates AND closing costs for various lenders and not just one cost or the other.
Closing costs are important, especially for those who have a priority of saving more money on the loan upfront. If you need to decide whether to finance certain closing costs or not, be sure to tell each lender your priorities so you can get offers tailored for your circumstances and not with the assumption that you'll pay more in cash upfront.
------------------------------
RELATED VIDEOS:
Disclosures Give Transparency to Borrowers
Understanding the Purpose of Your Mortgage Down Payment
Putting Money Into Your Escrow Account
SEE YOUR CREDIT SCORES From All 3 Bureaus
Do you know what's on your credit report?
Learn what your score means.