Things to Consider When Buying a Home with an FHA Mortgage
June 30, 2022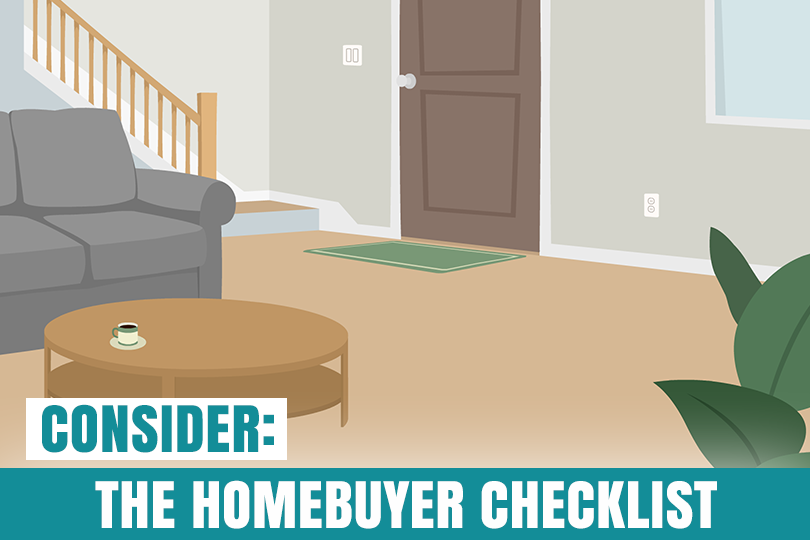 Are you a
first-time homebuyer
? It's not unusual to feel a bit intimidated about making choices about the size and features of the home you want to buy. But a little planning can make your entire process feel easier to manage. One way to manage the process?
Use a checklist of features and priorities you want from your new home. You can refer to that list when reviewing each property and you can ask questions without worrying that you'll forget one of your priorities when it's time.
It's a potentially more efficient approach than trying to do it all from memory; you won't forget to ask the seller or real estate agent about something important if you have it written down in front of you when you do a home walkthrough.
Things to Consider When Buying Your Home: Total Size
That may sound obvious, but the size of the home can be important when considering your future plans and not just your current space needs. Do you plan a change in family size at some point? Do you want a home you can grow into instead of one you'll grow out of in a few years?
Things to Consider When Buying Your Home: Water Issues
Some homes are out in the country or otherwise located in areas where using the local utility companies isn't possible. Does the property rely on well water, and/or does it use a septic tank system for sewage?
FHA loan rules in HUD 4000.1 say that the home purchased with an FHA mortgage must be connected to the local utility whenever it's deemed "feasible" but in cases where it's not, the local health authority is responsible for approving the health and safety features of the well or septic system.
It is not the job of the FHA to set or enforce such standards except to say that if a well or septic system is not acceptable to the local authority, it's not acceptable for an FHA mortgage.
Things to Consider When Buying Your Home: The Roof
Has the roof ever been damaged? Has it ever needed maintenance? Do not forget to ask how long ago any damage or repairs happened. Ask the seller how old the roof is, and whether it may need replacing soon.
Things to Consider When Buying Your Home: The Basement
One of the big issues when you look in the basement? Standing water, moisture, or other evidence that there may be an issue in this area. Know that FHA appraisal rules have a lot to say about water in the basement, crawlspace, etc. Depending on the nature of the issue and its severity, water in the basement could be an issue during the appraisal.
Things to Consider When Buying Your Home: Power Lines
FHA appraisal rules require the home to be at a safe distance from high-pressure gas pipelines, drilling or oil well operations, and yes, high-voltage power lines. If a high-voltage line cuts across the property, that could be a serious appraisal issue.
Things to Consider When Buying Your Home: Cracked or Peeling Paint
Just because a home is older doesn't mean it cannot qualify for an FHA mortgage, but houses that are of a certain age may have been painted using lead-based paint products may require lead remediation measures. Cracked and peeling lead paint is unacceptable in the FHA appraisal process for this reason.
------------------------------
RELATED VIDEOS:
Learn How to Meet FHA Requirements
A Few Tips About Your Fixed Rate Mortgage
Your Proof of Ownership Is the Property Title
Do you know what's on your credit report?
Learn what your score means.