What Borrowers Should Know About FHA Loans for Home Renovation
June 26, 2022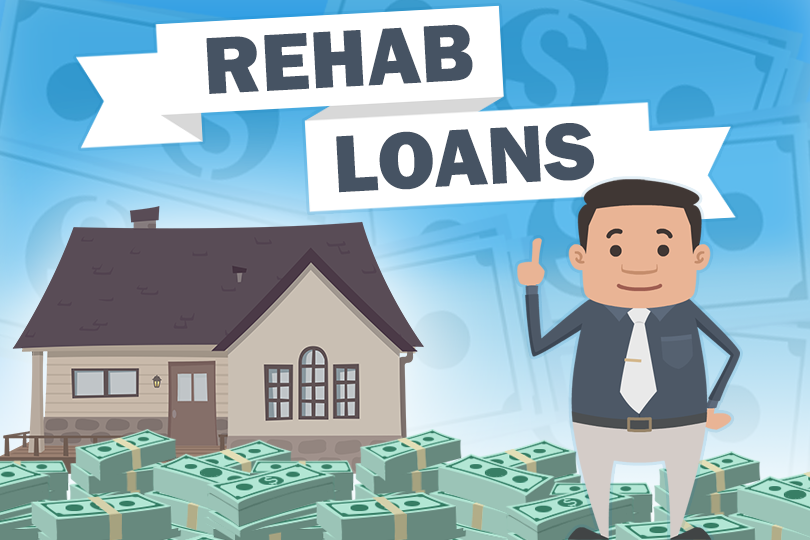 Do you need an FHA loan to remodel or repair your house? There are FHA home loans for renovation including the
FHA 203(k) Rehabilitation Mortgage
, also offered as a
refinance loan
. Those who want to repair a home affected by a natural disaster in a federally-declared disaster area have the option of applying for an FHA Rehab loan.
You can also apply for an
FHA Energy-Efficient Mortgage
(FHA EEM) that provides funds for energy-saving upgrades and improvements to the home. FHA EEMS are not standalone mortgages.
Instead, an EEM is an add-on to your FHA mortgage. It is permitted as an add-on for most FHA home loans but be aware that adding an EEM potentially raises your monthly mortgage payment.
If you need to apply for an FHA home loan to renovate, the first thing you need to know is that while FHA loan rules say you may be allowed to be your own builder or contractor, doing so may be up to lender standards.
If the lender does not agree to let you do your own work, you may have to hire someone else instead.
When you hire a contractor, it is smart to compare them in a similar way to finding an
FHA lender
. Compare several of them and get bids before committing. You want to know what your total costs will be, how long the project will take, and what to expect from the process.
That requires the builder to provide you with a statement of work, plus their overall list of estimated costs, and it will be important to research your contractor. Do they have current licenses and insurance?
And before you commit to the project in writing, ask whether the contractor requires you to purchase specific materials or services (avoid those who seem to be steering you toward their own products), and get a breakdown of the expenses for the total project.
Your renovation loan is likely to require the use of escrow to pay for materials, contractors, and inspections. These loans do not provide unrestricted access to loan funds. You can't use FHA loan money for any purpose it's not specifically approved for; construction loans and rehab loans are not the same as cash-out refinancing.
If you are choosing an FHA Rehab loan to improve your home, you likely have already ruled out paying cash for your improvements (arguably the most cost-effective way to renovate) and want a low down payment option to finance the project.
Some may be tempted to forego a home loan in favor of paying for the work using a credit card. But the interest rates on credit cards compared to FHA renovation loans might not compare well; do you really want to finance at a higher interest rate? Run the numbers and compare them first.
------------------------------
RELATED VIDEOS:
Home Equity Can Secure Your Second Mortgage
Consider the Advantages of Discount Points
FHA Limits are Calculated and Updated Annually
SEE YOUR CREDIT SCORES From All 3 Bureaus
Do you know what's on your credit report?
Learn what your score means.