FHA Adjustable Rate Mortgage Options
June 18, 2022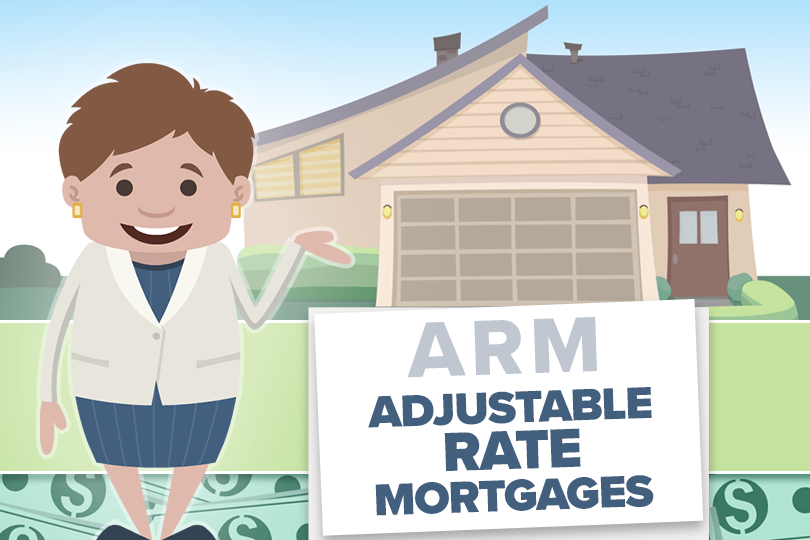 An
FHA ARM
loan is a mortgage option that offers an introductory
interest rate
for one to ten years and a periodic adjustment of the interest rate afterward.
FHA ARMs, also known as adjustable rate mortgages, can be useful in times of rising mortgage rates. The introductory rate is sometimes referred to as a "teaser rate" and may be lower than what you would be offered through a
fixed rate mortgage
.
That lower initial rate is a benefit, but what happens once that rate expires in a year, three years, etc.? The best advice for those who consider an ARM loan? Make a plan for how you will handle the rate adjustments in advance. Will you accept the rate increase and keep making the payments? Some might be tempted to do that...until they see the rate increase.
Will you refinance the loan into a fixed rate mortgage? Some choose to sell the home instead. Whichever choice you make, deciding in advance is key to a good ARM loan experience. Some borrowers want to know if it is permissible to apply for a refinance loan that is also an ARM. An FHA ARM-to-ARM refinance loan is technically possible, but not all lenders choose to offer them.
FHA Adjustable Rate Mortgage Loan Options
FHA loan options for its ARM loans include a traditional adjustable rate loan with a one-year teaser rate period. But you may have other options. Some lenders offer FHA ARMs with three-year, five-year, seven-year, or even 10-year introductory rates.
Having a 10-year ARM loan means the introductory rate won't change for that initial ten-year period. After that period expires, the loan is subject to interest rate adjustments each year. There is a cap on how high the adjustments can go over the lifetime of the loan.
When the Teaser Rate Expires
What to do when that intro rate expires? As we mentioned above, refinancing out of the ARM loan or selling the house before the rate changes begin is a good idea. But the caveat here is that if you choose to sell, you may not close the deal before the first rate adjustment. It pays to anticipate this problem in advance.
Closing Costs
If you choose to refinance the loan, there are some issues to remember. Add-ons to the loan amount (such as anything you choose to finance rather than pay in cash at closing time) could potentially raise your monthly payments. If the goal is to keep those payments as low as possible, pay cash at closing time for as much as you can afford.
When refinancing, if you are tempted to include the FHA Up-Front Mortgage Insurance Premium (UFMIP) into the loan amount, ask the lender to show you what your mortgage payments will look like by doing so compared to what they would be if you paid the UFMIP in cash instead.
Paying for the mortgage insurance premium in cash at closing time may not be possible for all borrowers, but if you can afford to do so, you may reap the benefit in the form of a lower mortgage obligation.
------------------------------
RELATED VIDEOS:
The ARM is an FHA Adjustable Rate Mortgage
Understanding APR
A Few Words About Bankruptcy
SEE YOUR CREDIT SCORES From All 3 Bureaus
Do you know what's on your credit report?
Learn what your score means.