What You Should Know About Home Equity
June 13, 2022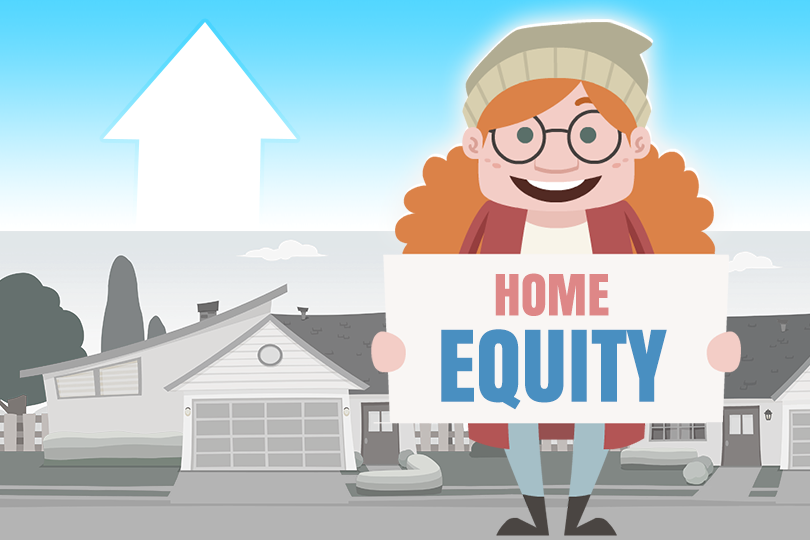 Some home buyers want to know about
home equity
issues long before they actually need that equity. Are they premature? The smart money is on "no" because home equity issues actually start when you make choices about the loan such as the size of your
down payment
.
How soon do you need to start thinking about home equity with that in mind? The amount of money you save for a down payment changes the amount of the loan compared to the asking price of the home. Simply put, a bigger down payment means more potential equity right from the start.
What Is Home Equity?
Home equity is the difference between the current market value of the home and the amount you still owe on the mortgage. But that market value is subject to change depending on supply and demand, interest rates, and other factors.
When property values rise, your equity potentially rises, too. That gives you more potential money from a
cash-out refinance loan
, for example. When property values fall, your borrowing power based on your home equity might be reduced, too.
That's one reason timing a cash-out refinancing may be a smart thing to do--if you wait until values increase and your equity goes up, you may have an advantage compared to trying the same thing in a slumping housing market.
How Long Does it Take to Build Equity?
If property values and other variables don't change dramatically over time you may notice it could take around five years of mortgage payments (or more) to see your equity rise. In times when housing markets are rising, that timetable may change.
When property values are falling, some might be tempted to sell or refinance the home just because the numbers are dropping. Fear of missing out on a hot seller's market may drive some to consider a sale. Smart homeowners consider that housing market booms and slumps are cyclical. It may be a good idea to ride out the lows and wait for the highs in the market.
That said, some do not have the ability to wait to sell or refinance, and in such circumstances, you may be forced to deal with the market as it currently is. No matter your circumstances, it's better to make an informed choice.
It's a matter of comparing what you still owe to how much the home is worth in the current market, slumping or not.
A bigger down payment helps you build equity faster. So can making two payments a month or overpaying on your mortgage.
Why Does Knowing My Equity Help?
It's not just about knowing the value of the home or the desire to apply for a cash-out refinance loan at some point. It's true that the equity in your home will be an important factor in that transaction. But understanding how you grow equity in the home is also tied to your financial strategy. How many house payments do you plan to make this year?
One per month? If you split those payments in half and make a payment every two weeks, you get more potential equity because at the end of each year you have made one extra house payment just by paying twice a month--not paying MORE, but paying the same amount on a different schedule.
How much equity do you build up doing this over a five-year period? Five extra house payments, nearly half a year's worth.
------------------------------
RELATED VIDEOS:
Learn How to Meet FHA Requirements
A Few Tips About Your Fixed Rate Mortgage
Your Proof of Ownership Is the Property Title
SEE YOUR CREDIT SCORES From All 3 Bureaus
Do you know what's on your credit report?
Learn what your score means.