What You Should Know About FHA Loan Credit Checks
June 3, 2022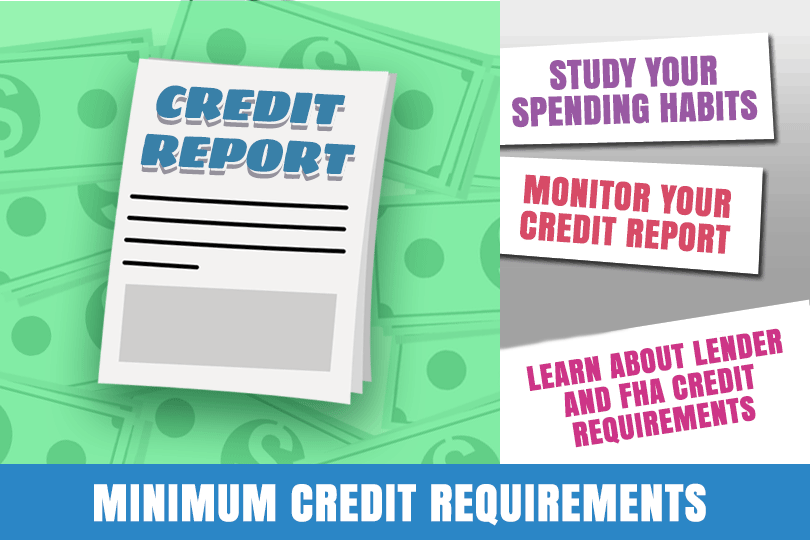 How many times does your
loan officer
check
your credit
before your mortgage closing date? Some assume it's only once. Is that the reality? There are important things to remember about your credit and
credit checks
going into the application process for any major line of credit including a mortgage. If you know these things ahead of time you can avoid some common first-time borrower mistakes.
FHA Mortgages: Lower FICO Score Requirements
Borrowers may worry about the credit check for an FHA loan, assuming the
FICO score
ratios might be as high as for conventional mortgages. But FHA loan rules in HUD 4000.1 say applicants with FICO scores of 580 or higher technically qualify for an FHA mortgage and the lowest down payment requirement.
Plan on discussing your scores with a participating lender, though. Lender standards may apply above and beyond the FHA minimum and you may find those FICO score ranges vary among financial institutions. It pays to shop around for a lender who will work with your scores and circumstances.
Is it True Your Lender Will Only Check Your Credit Scores Once?
The short answer is no, it is not true that your FHA mortgage application process will have only one credit check. The lender is free to check again up to closing day. In fact, the closer you get to your FHA loan closing date the more likely you may be to have the lender do another credit check.
Do You Need to Correct a Credit Report?
If you find errors or evidence of identity theft, you may need to file a dispute with the credit reporting agencies. Some borrowers choose to have third parties help them with credit repair issues and you may find certain companies leave the impression they can help simply by contesting the contents of a credit report.
There is a false notion that you can use the dispute process to work around negative credit information in your report. But if there is a dispute, the FHA lender may decide it's better to wait on approving your loan application until that is resolved. The bottom line here is that you can't get rid of accurate credit reporting information in your report.
It's Possible to Overcome Past Financial Mistakes and Get a Home Loan
How to do it? You need to establish credit habits that can show the lender you are a good risk. You can start by working on your payment history. It's a great idea to come to the loan process with at least 12 months or more of on-time, every time payment on your financial obligations.
The "12-month rule" can help you to improve your credit scores, but it takes time. You may not see results in your credit repair journey until many months have gone by, but the effort is worth it. If you need more help preparing your finances for a home loan application, consider contacting the FHA at 1-800 CALL FHA and ask for a referral to a local HUD-approved housing counselor who may be able to help.
------------------------------
RELATED VIDEOS:
Let's Talk About Home Equity
Understanding Your Loan Term
Your Home Loan is Called a Mortgage
SEE YOUR CREDIT SCORES From All 3 Bureaus
Do you know what's on your credit report?
Learn what your score means.