FHA Loan Income Rules
May 15, 2022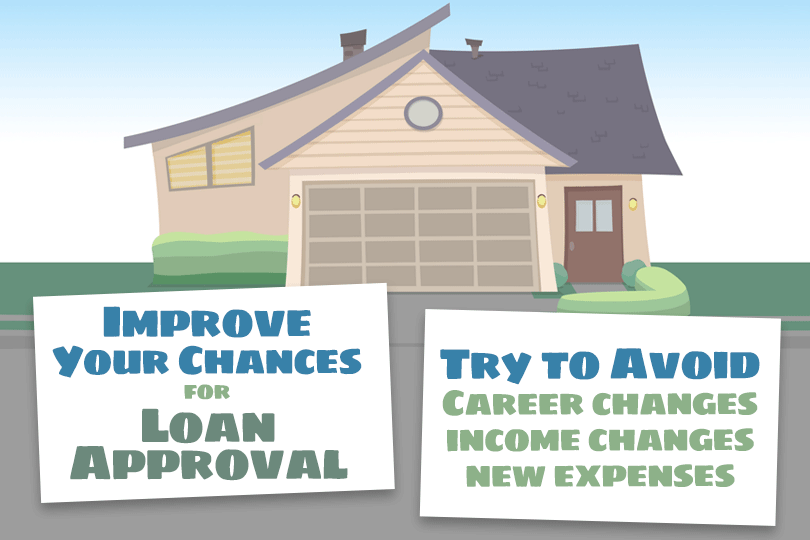 Have you recently switched employment types? Such as moving from salary to work on a commission basis, or becoming a small business owner after having worked as an employee?. How long does a home loan applicant have to earn in the new payment or employment type in order to qualify for a mortgage?"
Changing the way you earn a living may or may not complicate your FHA home loan application, but much depends on the nature of the change and how long it has been since you made the switch.
Becoming a commission earner is one of the best-known examples, but some borrowers may have changed from being full-time, in-house employees, to being contractors or consultants. In other cases, an FHA loan applicant may have quit working for someone else full-time to start a business.
When you apply for an FHA mortgage, your loan officer will ask you for proof of employment and income in the form of W2s or other pay records, plus tax data and bank account statements. If you have changed employment to work as a freelancer or contractor, the appropriate tax documentation (1099 forms, etc.) will be necessary.
If there has been a recent change in the way you earn income, you may find the lender requires a minimum amount of time on the job in the new employment/income arrangement.
Two years is typical but much depends on the lender and your individual circumstances. You could find some lenders willing to shave off a few months from that waiting time if certain circumstances apply. Those circumstances may (or may not) include changing to a job that is more upwardly mobile or higher paying.
When it comes to verifying your income for loan approval, certain types of income aren't counted by the lender, often because it cannot be properly verified. In some cases the lender cannot tell whether or not the income is likely to continue, and that means it cannot be used in your debt-to-income ratio calculations.
If you aren't sure you've worked long enough as your own boss, or as a commission earner, self-employed borrower, or contractor, it may be smart to make an appointment with a participating FHA lender so you can ask what the standards are in this area for that particular lender.
No two home loan applications are exactly the same. It's a good idea to give your lender every chance to approve you for a new home loan even if that means waiting a few extra months to begin the pre-approval or pre-qualification process until you have been working in the new job or earning the new pay long enough for the lender to verify it as likely to continue.
Taking the extra time can be worth the wait, especially if that extra time could help you to save more for closing costs and your down payment. Your home loan term could last as long as 30 years with an FHA mortgage, waiting a few extra months before you apply could make all the difference when it comes to home loan approval.
------------------------------
RELATED VIDEOS:
Here's the Scoop on Conventional Loans
When Do You Need a Cosigner?
Analyzing Your Debt Ratio
SEE YOUR CREDIT SCORES From All 3 Bureaus
Do you know what's on your credit report?
Learn what your score means.