HUD Announces Agreement With Bank of America in Fair Housing Case
May 3, 2022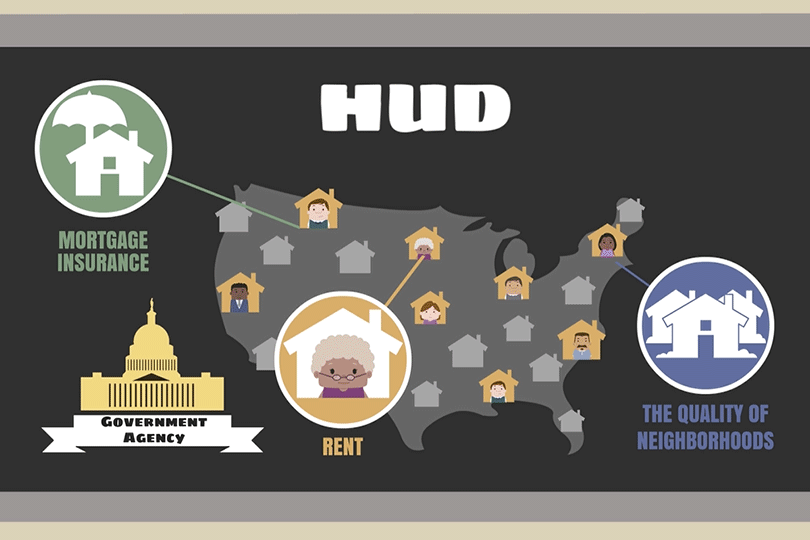 The Fair Housing Act makes it illegal to discriminate against people at any stage in the housing process, including renting, buying, seeking a home loan, etc. No one should be denied a loan, services, or help due to non-financial reasons such as national origin, race, religion, marital status, sexual orientation, gender identity, or any factor listed in the Fair Housing Act.
Despite this, violations of the Fair Housing Act and housing discrimination persist. Over time, even casual research finds complaints leveled against small operators and major corporate leaders alike. One recent example of complaints about violations of the Fair Housing Act?
The Department of Housing and Urban Development's announcement about a Conciliation Agreement with Bank of America, N.A., "to resolve allegations of familial status and sex discrimination under the Fair Housing Act."
According to the HUD press release. Bank of America and one of its loan officers allegedly refused a home loan to a couple unless a certain condition was met. The condition? Bank of America allegedly required one of the loan applicants to return from maternity leave first.
But Fair Housing laws make it illegal to discriminate against borrowers because of family status. And that includes situations where an applicant is on parental or maternity leave.
"Buying a new home for your expanding family should be a joyous occasion," said Demetria L. McCain, HUD's Principal Deputy Assistant Secretary for Fair Housing and Equal Opportunity, who was quoted in the HUD press release.
McCain adds, "The nation's fair housing laws prohibit lenders from denying home loans to families with children because a parent is on parental leave. We're glad this matter has been conciliated in a way that hopefully addresses at least some of the family's concerns. HUD remains committed to ensuring mortgage providers meet their fair lending obligations."
This case was brought to HUD following a formal complaint. The HUD official site states that Bank of America would allegedly, "not approve the couple's home loan application until the wife returned to work from maternity leave, even though her employer was paying her 80% of her salary during her maternity leave".
Under the conciliation agreement announced by HUD, Bank of America agrees to pay $15,000 to the couple. The lender must also use policies so that applicants on parental leave may be approved for a mortgage while still on leave. The lender is also required to institute a new training program that instructs loan officers on fair lending practices.
This agreement does not constitute an admission of wrongdoing by Bank of America. The HUD official site announced that the agreement does not pass judgment on what the lender was accused of doing. "This conciliation agreement does not constitute an admission by Bank of America or the loan officer or evidence of a finding by HUD of a violation of the Fair Housing Act."
Have you experienced housing discrimination? File a complaint with the HUD Office of Fair Housing and Equal Opportunity at (800) 669-9777 (voice) or (800) 877-8339 (Relay).
------------------------------
RELATED VIDEOS:
Don't Skip the Home Inspection
Bigger is Better With a Jumbo Loan
Insuring Mortgages With the FHA Funding Fee
SEE YOUR CREDIT SCORES From All 3 Bureaus
Do you know what's on your credit report?
Learn what your score means.