FHA Loan Tips for First-Time Homebuyers
April 21, 2022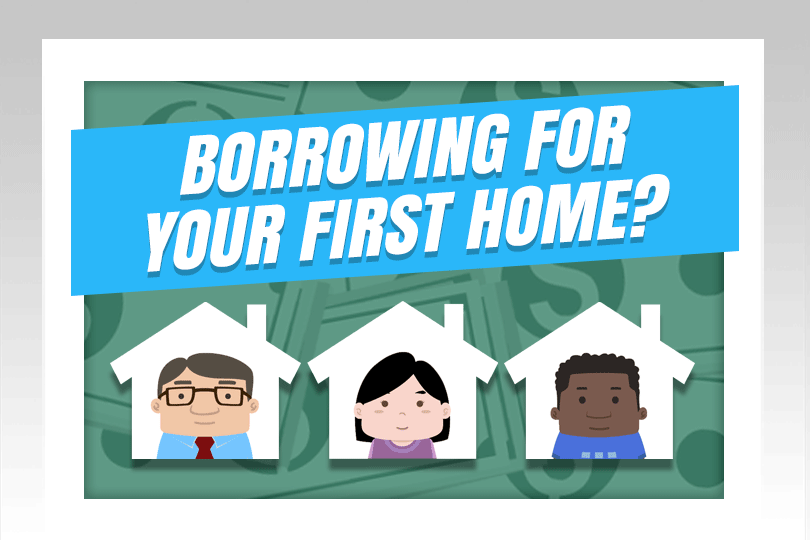 Are you interested in buying your first home? The FHA mortgage program is a good option if you want to save money out-of-pocket on upfront costs like the down payment. If you are looking for a home loan that has no early payoff penalty and more flexible
credit requirements
, it's smart to consider an
FHA mortgage
.
These home loans include the ability to purchase a brand new home, consider a fixer-upper instead, or even have a house built from the ground up on your own lot.
FHA Home Loan Down Payments: 3.5%
For those who qualify, FHA mortgages have a low minimum
down payment requirement of 3.5%
. There is a mortgage insurance requirement, but the Up-Front Mortgage Insurance Premium (UFMIP) can be financed into the loan amount, which helps you save money on the front end of the home loan.
Sources of Your Down Payment
A low down payment option is a great advantage but so is
down payment assistance
. You are allowed to get help from family, friends, employers, or other third parties who do not have a financial stake in the outcome of the loan transaction.
No matter where you get your down payment funds from (even your own savings) FHA loan rules say that down payment money is required to be obtained from an approved source. That means no cash advances, payday loans, or other unapproved sources of money.
Some may discover a downpayment assistance program offered by state or local governments that could help reduce out-of-pocket costs even more. These programs are more common than you might think and they are worth looking into. Explore your state government's official site to see if there's a first-time homebuyer program or down payment assistance near you.
FHA Loans for a Multi-Unit House
It doesn't matter whether you are an experienced homeowner or a first-time homebuyer. You can use an FHA mortgage loan to buy a home with up to four living units with low payment requirements just like a single-unit property. Even if you are buying a home with four units your minimum down payment will be 3.5% if you meet the FHA requirements and lender standards.
Don't forget that FHA loan limits are higher for properties with more than one unit, and purchases in high-cost areas may allow even higher loan limits without going into the "jumbo loan" category.
Shopping Around for an FHA Mortgage
Ask multiple FHA lenders to discuss home loan options before you make your decision on who to borrow with. Financial institutions have varying terms, offers, and incentives for borrowing with them. It's smart to compare rates and down payment requirements, but don't forget to ask about other important issues.
While you won't be charged any early payoff penalties for an FHA mortgage, you should ask about the process for early payoff (there may be procedures for submitting the final payment) plus the lender's options for discount points, and other expenses you may need to anticipate.
------------------------------
RELATED VIDEOS:
Annual Income Requirements for FHA Loans
Good Credit History Helps Get FHA Loans
Stay Informed About Your Mortgage Closing Costs
SEE YOUR CREDIT SCORES From All 3 Bureaus
Do you know what's on your credit report?
Learn what your score means.