Mortgage Planning: Fixed Rate or ARM?
March 30, 2022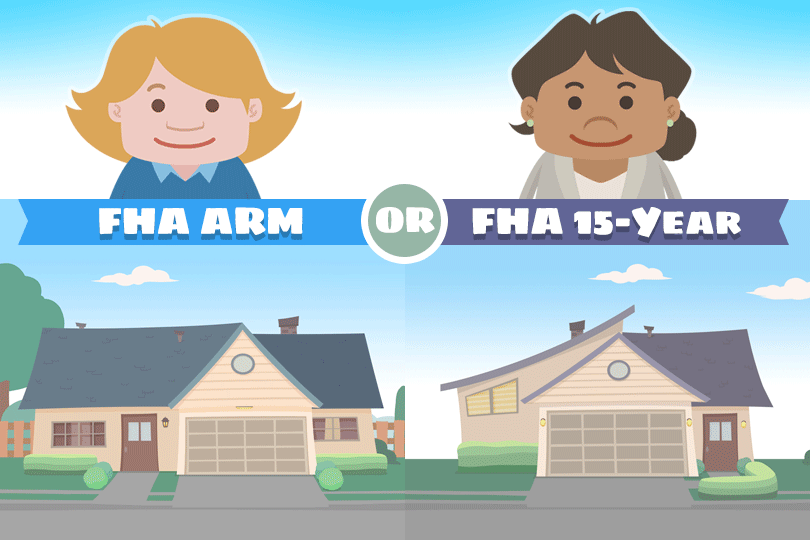 Are you in the planning stages of an FHA mortgage? If you are, you have some decisions to make on which upfront costs to pay out of pocket versus financing them instead. What are the implications of financing versus paying up front?
Planning your home loan means deciding about any number of things that may affect your choices in this area--including how long you plan to keep the property.
Such choices play an important role in decisions such as whether to apply for a fixed-rate mortgage or an adjustable-rate mortgage. Which is better for those who know they won't own the home for a very long time? Depending on your financial needs and goals an adjustable rate mortgage may be an option to consider.
Adjustable rate mortgages typically include an introductory rate sometimes called a teaser rate that lasts for a set amount of time before the initial rate adjustment happens. You could choose a home loan that, depending on the options provided by the lender, features a one-year, three-year, five-year adjustment period, etc.
If you choose an adjustable rate mortgage be sure to note when the first adjustment is scheduled to occur so you can be ready if you want to refinance or sell before the initial rate adjustment.
Choosing a fixed rate mortgage is a smart idea for many borrowers, especially those unsure about keeping the home long-term. If you don't have a strategy for an FHA Adjustable Rate Mortgage you may do well to consider a fixed-rate loan instead or develop an exit strategy to deal with the adjustment period of an FHA ARM loan.
Another choice to consider has to do with FHA Up-Front Mortgage Insurance Premium. This is an expense you should consider with caution since you must either pay the full amount in cash at closing or finance the entire amount into your loan.
Financing the premium will potentially increase your monthly mortgage payment, which is an issue some borrowers should think twice about in cases where saving money on the monthly payment is more important.
If you keep the house long-term but finance the Up-Front Mortgage Insurance Premium, you pay interest on that addition to the loan. If that's not a problem based on your financial goals, you may feel better about adding that amount to the mortgage.
But no matter what you ultimately choose, thinking carefully about the options and running the numbers to see which one costs more over time is a smart thing to do.
You can get some help with some of these issues by discussing them with a housing counselor. Call the FHA at their toll-free number (1-800-CALL FHA) and ask for a referral to a local, HUD-approved housing counselor who may be able to help.
------------------------------
RELATED VIDEOS:
Know What's On Your Credit Report
FHA Loans Have Credit Requirements
Help Is Available With Down Payment Grants
Do you know what's on your credit report?
Learn what your score means.