FHA Refinancing Terms You Should Know
March 25, 2022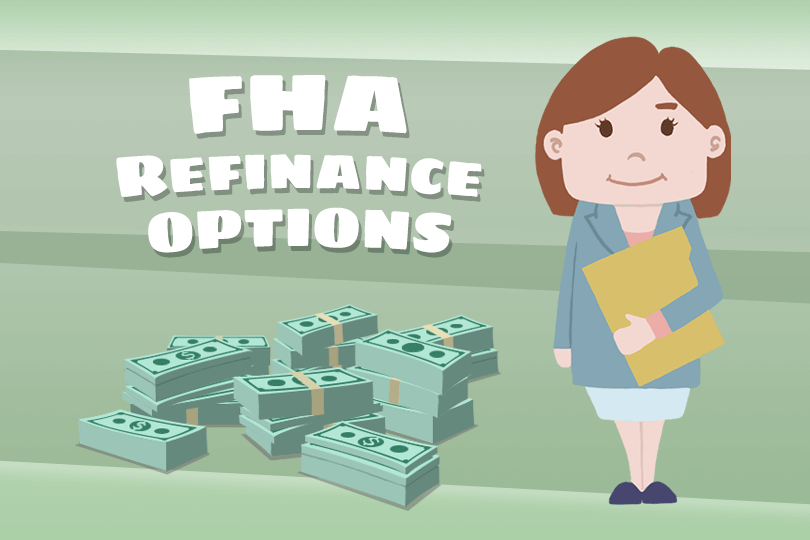 Are you considering a refinance loan for the first time? An FHA refinance could help you cash in on your home's equity or it could help you get a lower monthly mortgage payment depending on circumstances.
If you are unfamiliar with refinance loans there are loan terms that will come up in the course of your loan application and during the approval process--terms you may not be familiar with going into the process. There's a variety of FHA refinance loan options open to qualified borrowers and a few additional terms you should know.
FHA Rate and Term Refinances
An FHA Rate And Term Refinance provides no cash back to the borrower. Instead, this type of refi uses "all loan proceeds" to ​​pay off the first mortgage and cover closing costs. The types of mortgage loans you may refinance with this type of loan can be FHA or non-FHA.
FHA Simple Refinance Loans (For Existing FHA Mortgages)
This loan option is very similar to the FHA Rate And Term option. Here is another no-cash-out refinance where all loan proceeds are used to satisfy the original mortgage and closing costs. The difference in this case? The FHA Single Lender's Handbook says these refinances are for existing FHA mortgages.
FHA Cash-Out Refinance
When you apply for an FHA Cash-Out Refinance loan you are allowed to do so to refinance any mortgage, FHA or non-FHA. You can also use this loan for a "withdrawal of equity where no Mortgage currently exists, in which the mortgage proceeds are not limited to specific purposes."
Note the mention that borrowers may use FHA Cash-Out Refinancing funds for any purpose, and that could include home renovations.
Compare that to the FHA 203(k) Rehabilitation Refinance loan allowing borrowers to get cash for renovation projects but specifically limits that cash-back for that purpose. You cannot use loan funds from the FHA Rehab loan program in an unrestricted way.
FHA Streamline Refinance Loans: Lower Rates, Payments, Other Options
An FHA Streamline Refinance is an excellent refinance option for those with existing FHA mortgages. An FHA Streamline could help lower your interest rate, lower your monthly payment, or help you out of a less-predictable adjustable-rate mortgage loan.
FHA Streamline Refinances come with options for no FHA-required appraisal or credit check. That is in part because no cash goes back to the borrower as part of the refinance.
FHA-To-FHA Refinance
A basic mortgage industry term that refers to any refinance loan where an existing FHA mortgage is being refinanced by a new FHA mortgage. Does not apply to non-FHA refi loans.
FHA UFMIP Refund
If you are interested in an FHA-to-FHA to refinance, you may be eligible for a refund of the FHA Up Front Mortgage Insurance Premium. This money does not go to the borrower in cash but instead is applied as a credit on the refinanced home loan. A refund in these cases may apply when the FHA to be refinanced is less than three years old.
Short Payoff
In some cases, a borrower may apply for an FHA Rate-And-Term refinance loan but the mortgage amount is not large enough to cover the full amount of the old mortgage loan.
This is allowed IF the participating FHA lender approves with the cooperation of the original lender (who must agree to write off the amount that could not be financed.) Not all loans are eligible or qualify for a short payoff in such cases, you will need to ask your loan officer under what circumstances you may be allowed to do a short payoff.
------------------------------
RELATED VIDEOS:
Learn How to Meet FHA Requirements
A Few Tips About Your Fixed Rate Mortgage
Your Proof of Ownership Is the Property Title
Do you know what's on your credit report?
Learn what your score means.