FHA Manufactured Home Loans: Answers You Need
March 13, 2022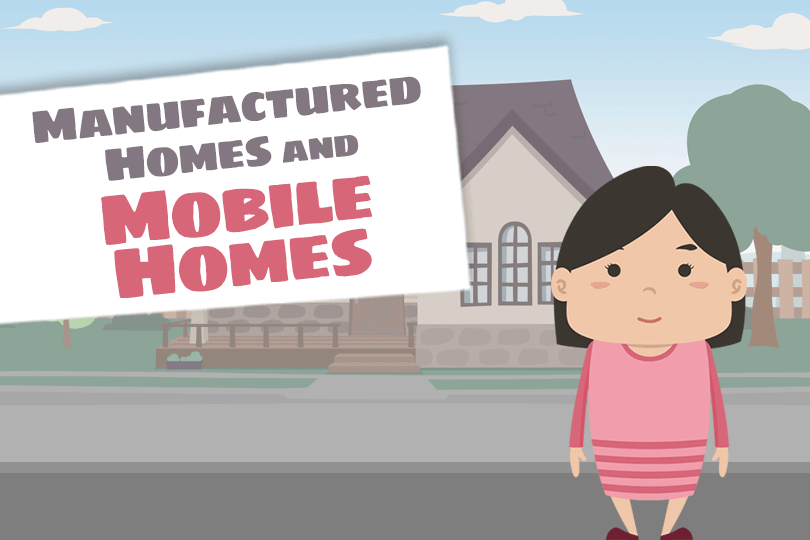 Are you looking for a home loan you can use to buy manufactured housing? Not every borrower wants a typical house in the suburbs. Buying a manufactured home with an FHA mortgage is definitely an option for those who qualify. But the home must meet minimum FHA requirements as well as state or local code.
FHA home loan rules for manufactured housing don't just list the credit score requirements and other financial qualifications needed to approve the loan. FHA loan rules for manufactured homes include age and foundation requirements as well as minimum sizes.
FHA Manufactured Home Loans: Are These FHA 203(b) Mortgages?
FHA loan rules spell out different types of programs for different kinds of housing. A condo loan is not the same as a manufactured home loan, for example. FHA loan rules in HUD 4000.1 say you can purchase a modular home or a manufactured home that is not on a permanent foundation at the time of manufacture but it must be placed on a permanent foundation as a condition of loan approval.
When you buy a suburban home, the foundation issue isn't a factor. Instead, the appraisal questions in those transactions have to do with whether that foundation is in good condition and meets the building code requirements in that area.
FHA Manufactured Home Loans: Brand New Models Only?
The short answer is the manufactured home does NOT have to be brand new. But the home cannot be manufactured prior to June 15, 1976. Age is a factor when it comes to FHA loan approval for a manufactured home--that is not an issue with certain other types of mortgage loans.
All mobile, manufactured, and modular homes must have a HUD Certification Label or feature label verification on display "evidencing the house was constructed on or after June 15, 1976, in compliance with the Federal Manufactured Home Construction and Safety Standards" according to HUD 4000.1
The FHA Loan Size Requirement for Manufactured Homes
Any FHA loan for a manufactured home is subject to size requirements. The home must be at least 400 square feet as the minimum acceptable size--that is 400 feet of "total floor area" according to HUD and not necessarily the exterior diameter of the property.
Permanent Foundation Required
As mentioned above, mobile homes purchased with an FHA mortgage must be permanently attached to a foundation that must meet minimum standards found in a guide known as the Permanent Foundations Guide For Manufactured Housing.
It is expected that when buying a manufactured home it will either be delivered and installed on the foundation, or the home is already on an approved foundation. State law and lender requirements may play a role in how these rules are enforced, be sure to ask the lender if you aren't sure what the regulations are for your transaction.
Buying a Tiny Home With an FHA Mortgage
FHA square footage requirements (see above) apply for all mobile/manufactured homes. You may find that "tiny homes" don't meet the requirements of the FHA loan program for manufactured housing. Additionally, some lenders may not offer loans on tiny homes at all due to their unconventional nature and a general lack of "comparables" in the market.
------------------------------
RELATED VIDEOS:
Keep Your Eyes on Your Loan Balance
Learn About FHA Loan Prepayments
Taking Out a Home Loan Makes You a Borrower
Do you know what's on your credit report?
Learn what your score means.