Using an FHA Refinance Loan for FHA or Non-FHA Mortgages
February 8, 2022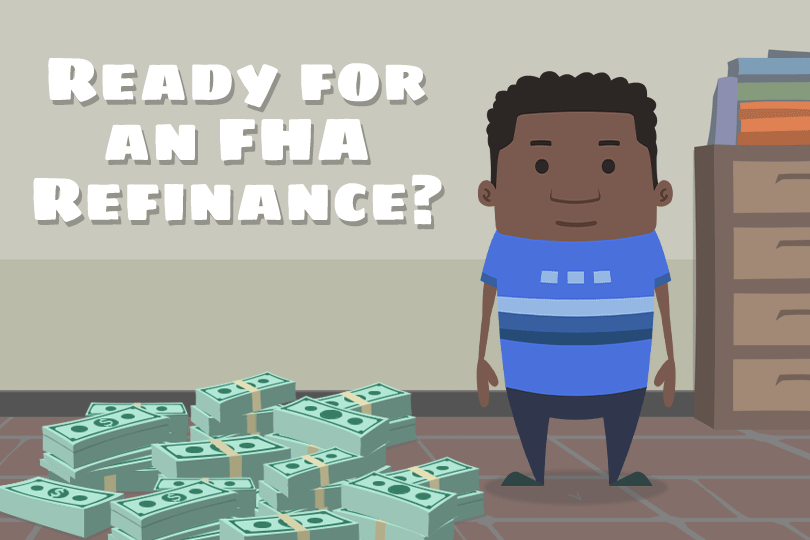 Do you need to refinance your home loan in 2022? Some people mistakenly assume the wrong things about FHA loans and refinance options. Is it true that FHA refinance loans are only permitted to refinance existing FHA mortgages?
The short answer is that in most cases that is not true with an exception for FHA Streamline Refinances (see below). In most cases, you can refinance an FHA or non-FHA mortgage.
There is no penalty for not being a first-time home buyer under the FHA loan program and there are no FHA-provided incentives for new house hunters compared to those who are not first-time borrowers.
Furthermore, FHA mortgages are not need-based loans.
FHA loans have no income limit per borrower, no household income caps, and are not aimed specifically at those who have never owned a home before. Need-based mortgages are provided under the USDA program which is another government-guaranteed mortgage program that sometimes gets confused with FHA mortgages.
What DO FHA loans require? There is a minimum FICO score--FHA loan rules say FICO scores 580 and above qualify for the most favorable FHA terms. Additional lender requirements may apply.
Some refinance loans require you to pay a certain number of mortgage payments in order to apply. FHA cash-out refinance loans are one of those.
Others may be used to help a borrower get current on their mortgage. Still other applicants may want to refinance and get extra funds to renovate the home. Your circumstances and needs may determine the type of refinance you should consider using.
Do you need to refinance a property with a non-FHA mortgage? Refinance loans for a different type of mortgage or for inherited a property are possible but there may be some considerations to keep in mind. One of those--refinancing an inherited property may require you to prove you have not used the home as an investment within a certain time frame leading up to the new loan--be sure to ask the lender about rules like these.
Yes, there is an FHA refinance options that can only be used with existing FHA mortgages. These are FHA Streamline Refinance loans and have no FHA-required credit check or appraisal. The lender may, depending on circumstances, require a new appraisal/credit check in any case but has the option not to.
The Streamline Refinance option is a good choice if your financial goals support such a loan. For example, the homeowner planning to remain in the home for the entire mortgage may do well to refinance in this way. But what about those who plan to sell the home at some point? Trying to save as much money as you can in the interim?
Have a conversation with your loan officer about refinancing a home you are trying to sell or transfer. Is it the best idea? That may depend on the circumstances surrounding the sale but what you want to know is whether to cost of refinancing makes sense when you are trying to sell the property.
------------------------------
RELATED VIDEOS:
Sometimes It Pays to Refinance
Don't Forget Your Closing Checklist
Monthly Payments Establish Good Credit
Do you know what's on your credit report?
Learn what your score means.