Apply for an FHA Home Loan in 2022
January 27, 2022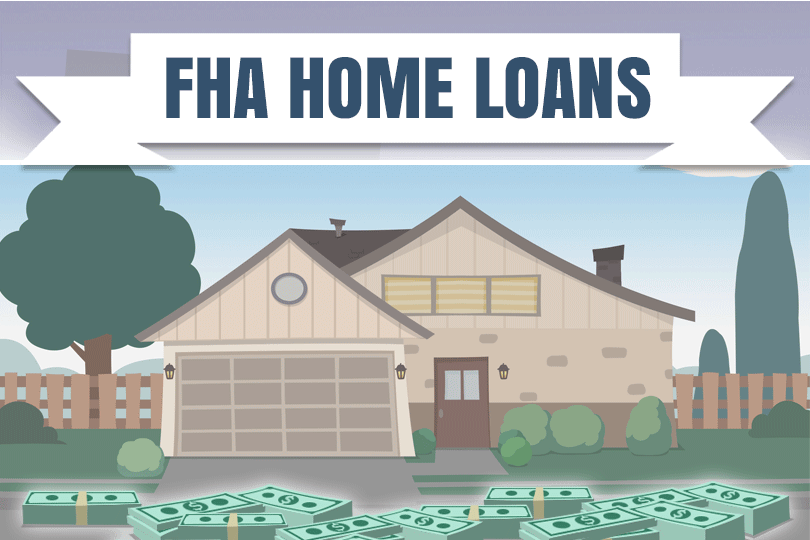 What do you need to apply for an FHA home loan in the new year? All house hunters should make a checklist and review it often to make sure all the parts of the process are being addressed.
For example, it's one thing to start setting aside money for your down payment, but do you know how much to anticipate for closing costs? Do you know how much you will need for a home inspection? These costs will vary depending on the housing market--there are no standardized prices for these services.
Your checklist should include things like the costs mentioned above, but also things like anticipated costs for any required compliance inspection (which may be needed in case there are required corrections to the home as a condition of loan approval), the amount of any discount points you might be thinking of paying for to lower the interest rate on the loan, and the ave cost of the FHA Up-Front Mortgage Insurance Premium.
Those are a few little details, and many of them Home Loans 101-type advice at that. Let's get beyond the basics a wee bit and organize your checklist into three sections/checklists:
Pre-Loan Checklist
Loan Application Checklist
Post-Application/Closing Checklist
Starting from the bottom, the Post-Application/Closing Checklist is something your loan officer should help you create. But in general, you'll want to have some basics in that checklist including cash needed to close, any required documents you'll need to bring with you on closing day, your ID, and any other documentation your lender may require including proof of insurance, any compliance inspection or home inspection documentation, etc.
That's what you'll want to think about for the closing day. Moving to the middle of the list, when you are ready to apply for the loan you will need to provide the following items to the lender (this is not an exhaustive list):
W2s
All required tax information (two years of IRS tax returns may be needed)
Employer contact information
Employment history
Bank statements
Source of any down payment assistance/gift letters, etc.
Moving to the top with a Pre-Loan Checklist (where we assume many readers are at when viewing this article, hence our saving the most relevant for last) you will want to accomplish several things before moving to the next checklist. The following should be included in your pre-application list:
Check credit reports
Begin monitoring credit
Save for down payment
Save for Up Front Mortgage Insurance Premium
Save for appraisal and inspection fees
Begin researching your anticipated price range
Decide how much downpayment to make
Decide what type of home you want to buy (condo, mobile home, manufactured housing, suburban home, etc.)
Decide the size of the home
Determine when you can apply based on the 12-month on-time payments (for all financial obligations) concept
Start researching participating FHA lenders
------------------------------
Learn About the Path to Homeownership
Take the guesswork out of buying and owning a home. Once you know where you want to go, we'll get you there in 9 steps.
Step 1:
How Much Can You Afford?
Step 2:
Know Your Homebuyer Rights
Step 3:
Basic Mortgage Terminology
Step 4:
Shopping for a Mortgage
Step 5:
Shopping for Your Home
Step 6:
Making an Offer to the Seller
Step 7:
Getting a Home Inspection
Step 8:
Homeowner's Insurance
Step 9:
What to Expect at Closing
Do you know what's on your credit report?
Learn what your score means.