Fair Housing Laws: Know Your Rights
January 17, 2022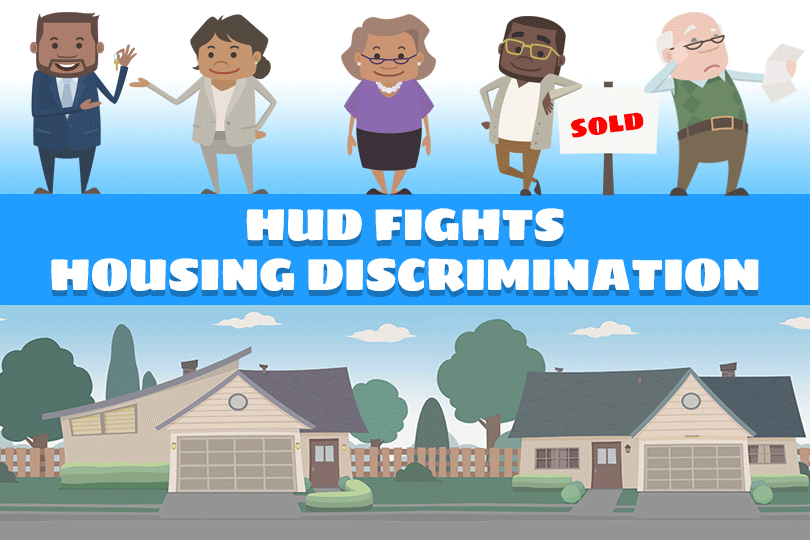 If you are thinking of buying a home in 2022 but aren't sure what your rights are under the Fair Housing Act, it's a good idea to understand a few basics before you enter into your househunting journey.
Most people generally seem to understand that you cannot be discriminated against for your race, religion, gender, or national origin when you look for an FHA mortgage. This is true at all stages of the housing process whether you seek an FHA loan, conventional mortgage, or even rental housing.
But did you know that you cannot be denied an opportunity for housing simply because of limited English proficiency (LEP)?
A Fair Housing Act case that surfaced in late 2021 is an excellent example of this. The FHA and HUD announced a settlement on the HUD official site in December 2021 regarding allegations that property managers illegally refused to provide services to Spanish-speaking applicants unless they spoke English or provided their own interpreters.
The Fair Housing Act makes it illegal to refuse housing services based on national origin. And that, as we will explore below, includes being refused services because English is not the applicant's primary language.
In this particular case, the property managers were operating illegally, the HUD complaint alleged, because "on-site managers at the properties refused to rent to LEP persons" while receiving federal funds.
Title VI of the Civil Rights Act is another federal law that forbids discrimination based on national origin. But there are added measures in Title IV addressing discrimination by recipients of federal financial assistance--some of the properties in the complaint are HUD-subsidized.
The Civil Rights act requires such federally supported operations to "take reasonable steps to ensure that LEP persons have meaningful access to programs and activities."
Have you experienced this type of housing discrimination? If so, the Department of Housing and Urban Development wants to hear from you. Contact them to file a complaint by calling the HUD Office of Fair Housing and Equal Opportunity at (800) 669-9777 (voice) or (800) 877-8339 (Relay).
If you need to file a housing discrimination complaint online, go to hud.gov/fairhousing. Housing discrimination affects everyone at all stages of the housing process whether you seek a rental or a home to purchase. Sometimes the victims of the discrimination are the only ones with the power to stop future abuses--it's crucial to report Fair Housing Act violations when they occur to prevent them from repeating uncontested.
------------------------------
RELATED VIDEOS:
Don't Skip the Home Inspection
Bigger is Better With a Jumbo Loan
Insuring Mortgages With the FHA Funding Fee
SEE YOUR CREDIT SCORES From All 3 Bureaus
Do you know what's on your credit report?
Learn what your score means.