FHA Energy Efficient Mortgages
January 6, 2022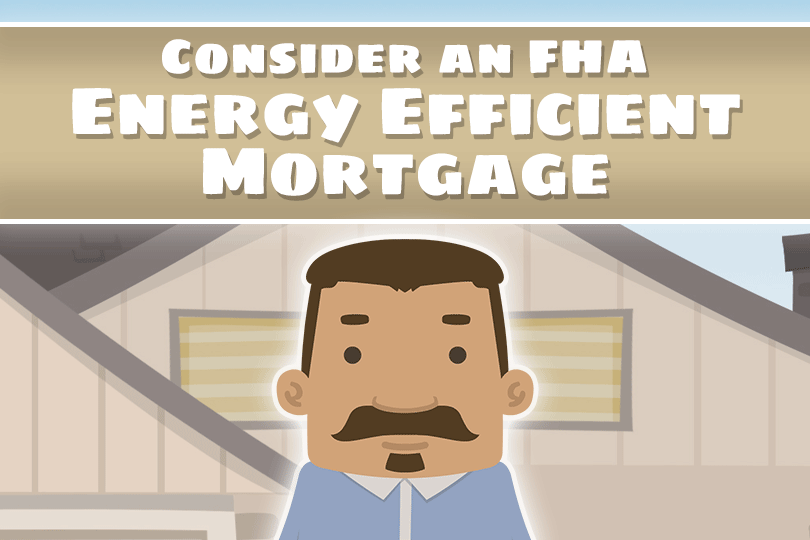 If you have never applied for an FHA mortgage before, you might not know about the FHA Energy Efficient Mortgage (EEM) option for these loans. An EEM is something you can get with an FHA or a VA home loan, though conventional mortgages may have an equivalent with a different name and a different set of rules.
An EEM is not a full mortgage. It is an add-on to your FHA home loan and provides extra funds for the purpose of installing energy-saving upgrades to the home.
The extra money added to your loan cannot be used for any other purpose besides the improvements and there is a list of approved projects you must select from and discuss with your loan officer.
This program was started in 1992 as an experiment in five states only. By 1995 it had expanded to become available nationwide. The goal of the program is to make homeownership more affordable by reducing monthly utility bills.
What makes the EEM option unique? For FHA borrowers it is not necessary to credit-qualify for the extra funds. The FHA loan official site, FHA.gov, states clearly:
"The borrower is not required to be qualified on the total loan amount with the portion of loan used to finance energy efficient improvements."
Since the added funds can be in the thousands of dollars, this is a good option even for borrowers trying to save money on the loan in any way they can. The savings on monthly and annual utility costs could help offset any higher mortgage payment required due to the extra funds.
Using an EEM requires the creation of an "energy package" or the list of improvements the borrower wants to install.
But the borrower does not have to figure out what is best--instead, the FHA official site reminds us that those choices are made, "based on the recommendations and analysis performed by a qualified home energy assessor."
The FHA official site adds that EEM improvements "can include energy-saving equipment, and active and passive solar and wind technologies."
The funds provided through the EEM can help pay for labor, materials, any required inspections, and the required home energy assessment that must be performed as a part of the EEM package.
If this sounds like an option you want to explore when considering your home loan options, be sure to ask your loan officer about the FHA Energy Efficient Mortgage option and how much you could qualify for to add to the loan. You may be required to use an escrow account to pay for labor and materials, so be ready to discuss the finer points of that process.
------------------------------
RELATED VIDEOS:
Here's the Scoop on Conventional Loans
When Do You Need a Cosigner?
Analyzing Your Debt Ratio
SEE YOUR CREDIT SCORES From All 3 Bureaus
Do you know what's on your credit report?
Learn what your score means.