FHA Adjustable Rate Mortgage vs. a 15-Year Loan
December 25, 2021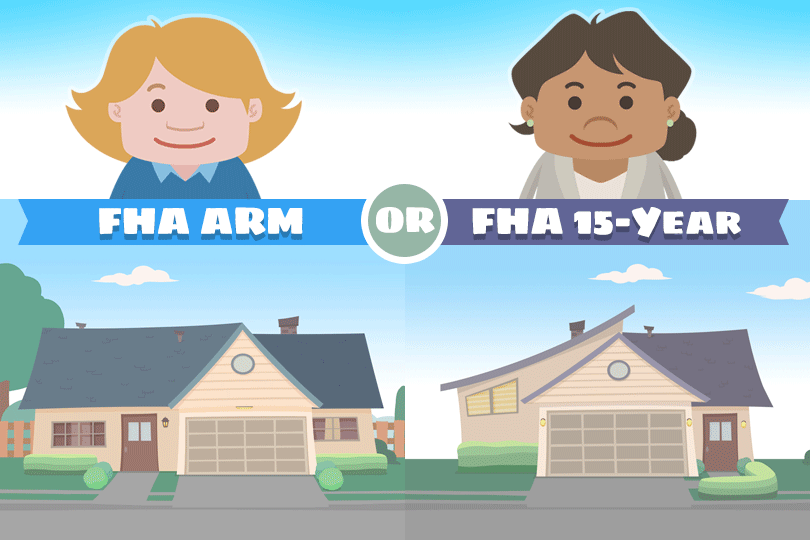 The decision-making process involved in choosing the features of your loan has a lot to do with your financial goals and needs. It may not seem like deciding between an adjustable-rate FHA mortgage and a fixed-rate loan or choosing between a 15-year and 30-year mortgage loan are related, but in spirit they are.
Why?
Both options require you to think about the long-term cost of choosing them. For example, if you choose a 15-year mortgage you'll pay a lot more per month than you would for a 30-year loan. You're basically cutting the loan in half and absorbing the extra payments that would be required to pay off the full loan amount.
But the tradeoff for those higher payments? A far shorter time to pay them, potentially lower interest rates, and potentially lower costs for the mortgage overall compared to a 30-year risk for the lender.
Who is right for such a choice? Someone who can afford to take those higher payments.
But other considerations exist, too. If your overall goal is to save as much money as possible in the home buying process, the 15-year loan makes sense. If you need to save more money upfront and keep your mortgage payments low, the 15-year loan may not be the best option.
And what about the adjustable-rate mortgage option? The reason people consider this is often to do with the introductory rate--which is usually lower as an incentive to consider taking the plunge.
If you have a plan on how to deal with the rate increases as they show up over time, (and remember that FHA loans have predictable adjustment periods and limits on how high those adjustments can go) you may find an FHA ARM loan is worth considering.
But if you aren't planning to sell the home in a few years and want to keep the house long-term, you'll want to ask your lender for other options besides an ARM. It's the same question in some ways as to whether or not to refinance--after all, you are extending the loan period and presumably paying more for the mortgage in the long run.
But in cases where the goal is to make the home more affordable and lower your payments, refinancing is an option that may work. And yes, some borrowers do choose to refinance into adjustable-rate mortgages. That is permitted with FHA home loans and refi options...the real question is whether you should do it based on your financial needs.
It pays to shop around for an ARM loan and any refinance you might wish to pursue. Closing costs, lender fees, and other expenses will vary greatly in some cases or maybe just a few dollars more in others. But not shopping around limits you to the rates and terms you already know...and you'll definitely want more information than that before you commit.
------------------------------
RELATED VIDEOS:
The ARM is an FHA Adjustable Rate Mortgage
Understanding APR
A Few Words About Bankruptcy
SEE YOUR CREDIT SCORES From All 3 Bureaus
Do you know what's on your credit report?
Learn what your score means.