FHA Cash-Out Refinance Issues to Remember
December 22, 2021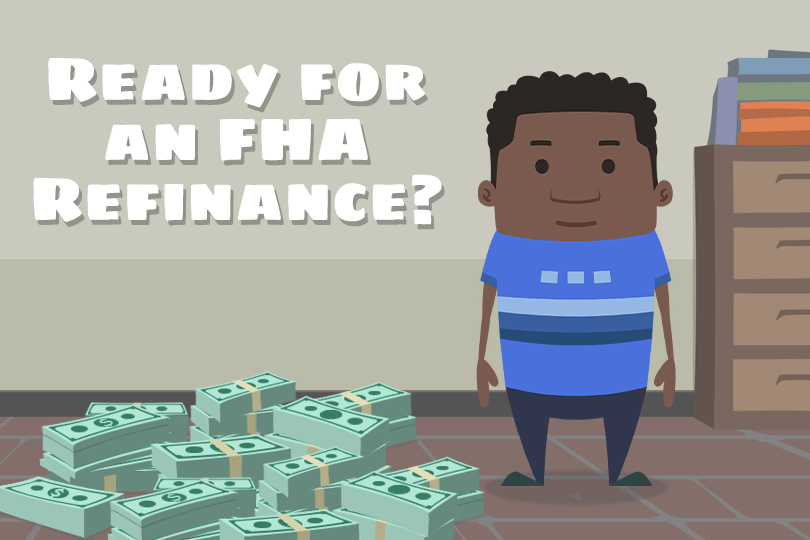 If you need to pull the equity out of your home in cash, an FHA Cash-Out Refinance loan is an option to consider. It can be good for borrowers who have enough equity in their homes to be approved for the loan, but in general, they should know that they can't take 100% of the equity in cash.
That is a good place to begin talking about the rules for cash-out refinancing. A lot about this type of loan isn't so much about what you CAN do, but whether or not the loan is right for your needs.
Equity Counts
Cash-Out refinancing is a better bet for those who have a lot of equity. If you are new in the home you won't have as much borrowing power on paper as someone who has not...but even in that scenario, there are exceptions.
In a rising housing market, and in situations where housing prices go higher than usual creating a "seller's market" some homeowners find themselves with property worth far more than they anticipated.
But the reverse can also be true--if you get a home that declines in value over time your borrowing power with a cash-out loan isn't going to impress you the way the same loan with the same length of time spent in the home would for someone in a seller's market.
Appraisals Cost Money
To properly value a home, it's necessary to pay for an appraisal. Your lender will require one as part of the loan approval process. But what about during the time when you are trying to decide if the refi is a good idea? How much is your home really worth now?
An appraisal can cost hundreds of dollars. So what is a homeowner to do without shelling out 400-500 dollars with no real guarantee of good news at the end of the appraisal process?
If you want to cash-out refinance your home and aren't sure what it may be worth today you can get a reasonable estimation of what the results might look like by comparing similar homes in the current housing market with your own.
Look on realtor websites and observe the pricing--is it higher than you paid for yours? By how much? A slight difference might not mean as much. But a big jump (especially in a short amount of time) could tell you more about what your own property might be worth.
Flexibility Counts, Too
It's good to remember that FHA Cash-Out loans provide funds for any purpose acceptable to the lender. Some turn to renovation loans or home equity lines of credit to pay for renovations of the property. The advantage of a cash-out refi over an FHA 203(k) Rehabilitation Loan is that the cash-out refinance can be used to pay for any project including those not on the 203(k) Rehab loans approved list.
But Cash-Out refinance loans may be more expensive depending on how much you borrow. Will higher interest rates be a factor? What about the closing costs? Ask your lender in advance about these issues and what to consider as you plan your next move.
Cash-Out refinance loans are approved much like new purchase loans, so be prepared to work on your credit, lower your debt ratio, and improve your credit utilization in the planning stages ahead of your refi loan application.
------------------------------
RELATED VIDEOS:
A Good Faith Estimate Provides Mortgage Information
Measuring Your Loan-to-Value Ratio
Monitor Your Credit Score
Do you know what's on your credit report?
Learn what your score means.