FHA Cash-Out Refinancing in 2022
December 14, 2021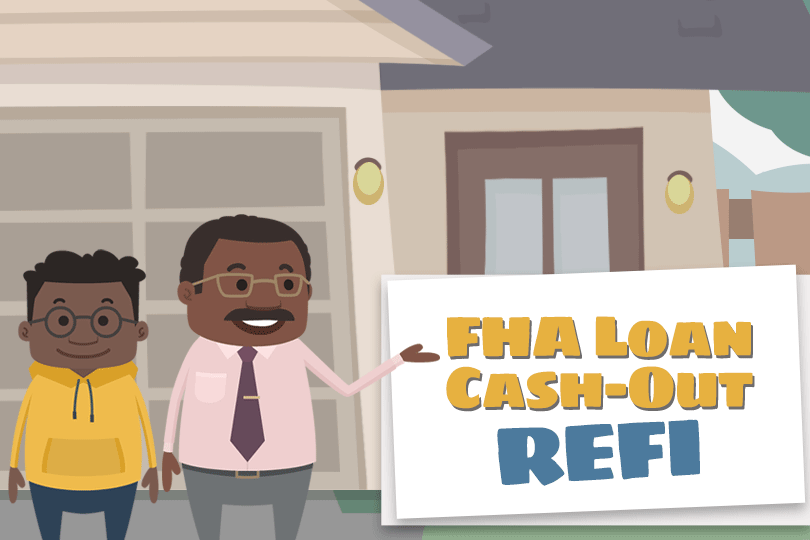 If you are considering refinancing your home in 2022, you have multiple options to choose from. They include FHA cash-out refinancing in addition to no-cash-out and FHA rehabilitation refinance loan options.
If you specifically need cash back with your FHA refinance, the cash-out option is the way to go as there are no other FHA refinance loans that allow cash back to the borrower at closing time (except in the form of refunds for things paid for up front but later included in the loan).
Who Qualifies for Cash-Out Refinancing?
FHA cash-out refinance loans are for borrowers with FHA or non-FHA mortgages who have used the home as their primary residence for the last 12 months (which applies specifically on the date of the assignment of the FHA case number).
These cash out loans are not allowed for the following:
Investment properties
Second homes
Vacation homes
Business ventures like Airb-n-b, condohotels, bed-and-breakfasts
If you don't plan to use a property as your home, the home may not qualify for the refinance, but there IS an exception for those who want to refinance after having inherited a home. HUD 4000.1 the FHA Single Lender's Handbook says of this issue:
"In the case of inheritance, a Borrower is not required to occupy the Property for a minimum period of time before applying for a cash-out refinance, provided the Borrower has not treated the subject Property as an Investment Property at any point since inheritance of the Property."
Renting Out the Home?
If you've rented out the home you inherited, you cannot apply for an FHA cash-out refinance loan until you meet the occupancy requirement that you've been in in the home for a minimum of 12 months as your home address.
FHA cash-out refinances are credit-qualifying loans. One type of FHA refinance does not have an FHA-required credit check or appraisal, but FHA Cash Out refinance loans will require both.
Closing Costs
You may wish to consider how to pay your loan costs in order to keep your new mortgage payments low--it's good to think about this as early as possible. Are you thinking of financing the allowable closing costs into your refi loan? Ask your lender how much that will increase your monthly mortgage payment.
How to Use Your Loan Funds?
Are you thinking about using your cash out loan proceeds to pay off debt? Think about whether you pare paying off revolving debt or a one-time only financial obligation.
If you use an FHA cash-out refinance loan to pay off non-revolving debt like a student loan you have an advantage as that sort of indebtedness isn't likely to recur if you're not a student any more--if you are considering a cash-out refinance loan proceeds to pay off a credit card or revolving charge account, that adds a risk for some consumers--will those credit card balances need paying off again sometime down the road?
That's an important thing to consider if you aren't sure how to best use your cash out refinance loan funds.
------------------------------
RELATED VIDEOS:
Your Mortgage Payment Schedule Is Called Amortization
Information About the Balloon Payment
Reliable Borrowers Can Qualify for a Cash-Out Refinance
Do you know what's on your credit report?
Learn what your score means.