Why Did FHA Loan Limits Increase for 2022?
December 12, 2021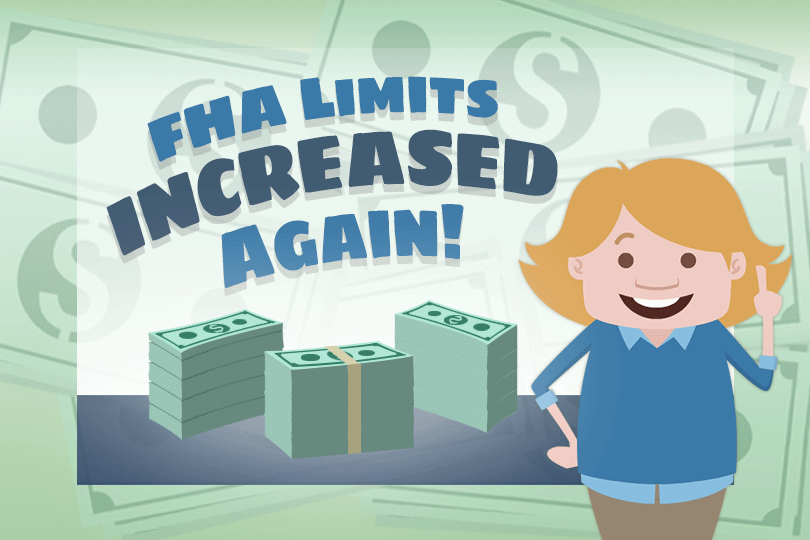 FHA loan limits for purchase loans and reverse mortgages have been announced for 2022. The limits are increasing for the third year in a row and while some 45 areas in the USA may see no increase or decrease at all, many others will experience higher loan limits.
But some wonder why such limits are required in the first place.
The federal law called the National Housing Act (NHA) and the act as amended in the 2008 Housing and Economic Recovery Act include requirements for the establishment and periodic updates of FHA mortgage loan limits. FHA loan limits are announced close to the end of the previous calendar year and become effective in the new year.
FHA Loan Limits: The Percentage
As required by law, FHA loan limits are established at 115 percent of area median house prices. There is a low-end limit known as the "floor" plus the upper limit or "ceiling" for FHA loan limits. Every year, federal law dictates a review of these limits--a review intended to determine if the limits must be changed for the following year.
Higher FHA Loan Limits in 2022
In December of 2021, the Federal Housing Administration announced higher FHA loan limits for the year 2022, and those higher limits are effective for both forward mortgages/purchase loans as well as for FHA Home Equity Conversion Mortgages--the third year in a row that FHA loan limits have gone up. According to the FHA, limits increased for a specific reason.
"The increase in loan limits, commensurate with the increase in home prices, will allow qualified individuals and families to continue to access FHA-insured mortgages to achieve affordable home financing," according to Principal Deputy Assistant Secretary for Housing and FHA Lopa Kolluri, who is quoted in a press release on the HUD official site.
Rising Home Prices
FHA loan limits increasing in your housing market is probably due to what the FHA official site describes as "robust house price appreciation" and is factored into FHA's annual math to determine rates for the coming year.
How many housing markets will enjoy these increased limits? Maximum FHA loan limits are increasing in more than 3100 counties in the United States, with 45 counties seeing no change in the limits at all (as mentioned above).
FHA Reverse Mortgages
The FHA HECM "maximum claim amount" increases to $970,800 from $822,375. Potential HECM borrowers should know FHA HECM regulations "do not allow the HECM limit to vary by MSA or county; instead, the single HECM limit applies to all HECMs regardless of where the property is located."
When the New Loan Limits Take Effect
Higher FHA loan limits for 2022 are only offered for loans with FHA case numbers assigned on or after January 1, 2022.
------------------------------
RELATED VIDEOS:
Home Equity Can Secure Your Second Mortgage
Consider the Advantages of Discount Points
FHA Limits are Calculated and Updated Annually
SEE YOUR CREDIT SCORES From All 3 Bureaus
Do you know what's on your credit report?
Learn what your score means.