Are You Thinking About an FHA Mortgage in 2022?
November 24, 2021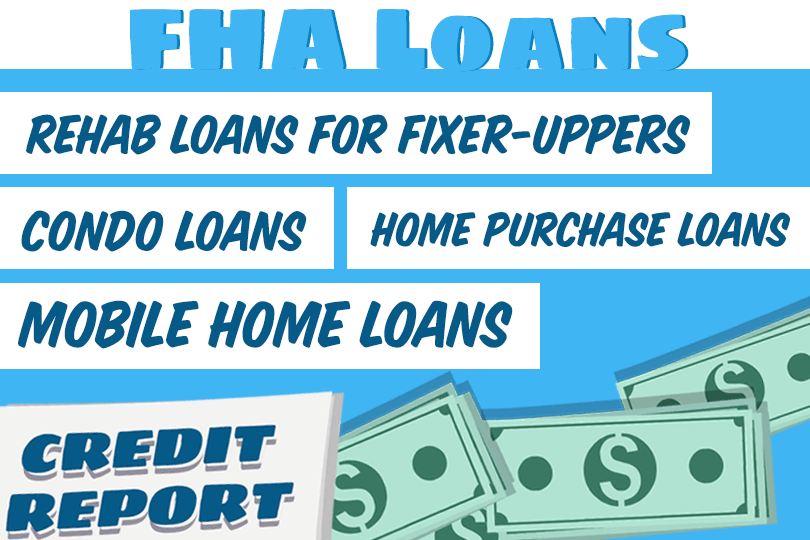 Are you committed to a new home loan in 2022? An FHA mortgage loan can help you get into a home with a low down payment and more flexible credit requirements but you should know about the many options open to you with an FHA Single-Family Home Loan.
Those options include the ability to buy a typical house in the suburbs, but it's not limited to that option--a condo, mobile home, or even a house built to suit on your own lot are possible with an FHA mortgage.
And there's the added factor that loan limits have gone up in recent years; while FHA home loan limits for the new year have not been announced at press time, you should keep in mind that FHA loan limits for 2021 were increased over the previous year. Could that happen again in the new year?
FHA Options to Buy a House
The FHA 203(b) mortgage is the kind of loan you will use to buy a typical suburban home. These are sometimes referred to simply as FHA purchase loans. The 203(b) mortgage is for a home that is ready to move into. If you want to buy a fixer-upper, your choices include the FHA 203(k) rehab loan, as we'll explore below.
FHA 203(k) Rehab Loans For Fixer-Uppers
FHA home loans can also be used to buy and renovate a house that, at purchase time, was unable to meet the requirements of the appraisal process.
FHA Rehabilitation Loans give you the option to consider a fixer-upper home, and there is also a version that can be used in federally declared natural disaster areas. You will be required to bring the home up to code and FHA minimum standards, and it's best to assume you will be required to hire an approved contractor to do the work.
FHA Mobile Home Loans
FHA loans are also possible for mobile homes, manufactured housing, etc. And FHA home loan rules have changed for mobile homes and manufactured homes--you may find it easier to buy a mobile home with an FHA mortgage in 2022. One factor you may need to contend with is the availability of a participating lender--not all FHA lenders choose to provide mobile home mortgages.
FHA Condo Loans
The FHA condo loan is also an option for borrowers who don't want any of the above options. Ask your lender about an FHA mortgage for a condo unit in an approved project or how to get an FHA condo loan for a unit that is not associated with a project on the FHA list.
What You Should Know About FHA Mortgages
The home you buy with an FHA mortgage must meet FHA and lender requirements in order to be deemed suitable for loan approval. In general, your new home must be taxable and legally classifiable as "real property" or real estate, so don't expect to be able to buy a houseboat or an RV with an FHA mortgage. Vehicles, even those that have living quarters on board, are not real estate.
But if you want to purchase property that will be affixed to a permanent foundation, an FHA home loan is a good option to consider.
------------------------------
RELATED VIDEOS:
Obama Mortgage Is the Home Affordable Program
Principal Payments and Your FHA Loan
Living in a Single Family Home
Do you know what's on your credit report?
Learn what your score means.