Trouble With Your FHA Mortgage Due to COVID-19?
November 23, 2021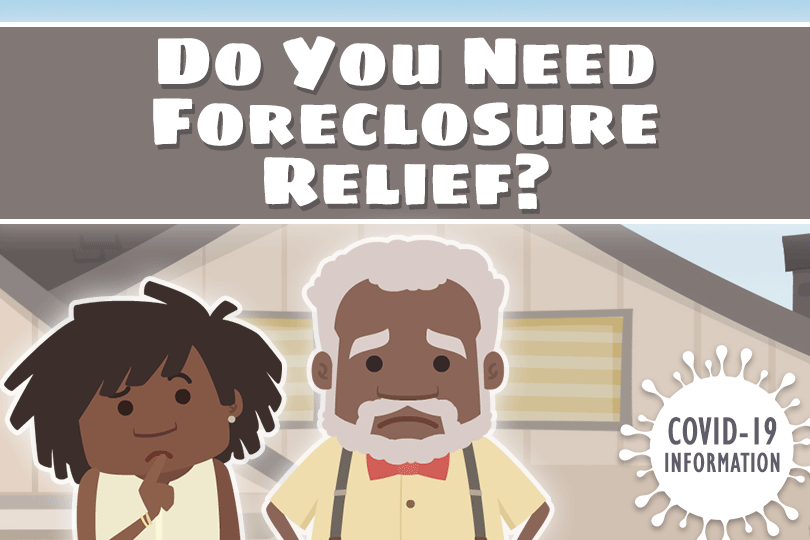 Are you experiencing trouble with your monthly FHA mortgage loan payments due to the global COVID-19 pandemic? There seem to be so many borrowers struggling that the FHA and HUD have announced multiple extensions to COVD-19 mortgage forbearance policies since the start of the emergency.
In fact, the FHA and HUD have issued a number of updates and extensions to FHA loan policy regarding foreclosure relief during this time that some struggle to keep up with all the options. What is the current guidance from the FHA to participating lenders and borrowers who may be in trouble with their FHA mortgages--or getting close?
On September 27, 2021, the FHA issued a Mortgagee Letter, FHA ML 21-24. This document explains the current FHA policy toward its foreclosure relief /FHA mortgage relief related to the pandemic:
"Upon Borrower request, Mortgagees must offer a COVID-19 Forbearance to any Borrower that experiences an adverse impact on their ability to make ontime Mortgage Payments due to the COVID-19 pandemic, regardless of Default status."
The agencies are also reminding borrowers--anyone with an FHA mortgage is eligible for such forbearance even if your home loan is currently delinquent. But there's one very important caveat you should know about this--the FHA's relief requires you and your lender to work together.
You read that correctly--this is relief from the FHA and HUD which is NOT automatic, must be applied for. You and your loan servicer must work together to agree upon the terms of your specific relief. You may be entitled to options to keep your home you don't even realize you have.
Be on the lookout out for any communications your financial institution might send regarding your options. According to the HUD official site, you may be communicated with by phone, text, email, fax, or other means.
The FHA mortgagee letter reminds, "If a Mortgagee sends out a general communication advising that a COVID-19 Forbearance is available, the Borrower may reply to that communication requesting a COVID-19 Forbearance via email, phone call, or any other method of communication clearly made available to the Borrower by the Mortgagee."
FHA loan relief associated with the pandemic includes the following rules:​
The term of the initial and any additional COVID-19 Forbearance period may be shortened at the Borrower's request.
Your lender is required to waive all late charges, fees, and penalties.
That waiver is applicable "as long as the Borrower is on a COVID-19 Forbearance Plan."
There is a time limit to receive this consideration.
The time limit naturally makes some readers wonder how much time they have left to contact their loan officer--that depends greatly on how many missed payments you have made but there's also a limit to the availability of the relief.
FHA Mortgagee Letter 21-24 states clearly, "No COVID-19 Forbearance period may extend beyond six months after the end of the COVID-19 National Emergency or September 30, 2022, whichever is later."
------------------------------
RELATED VIDEOS:
Don't Skip the Home Inspection
Bigger is Better With a Jumbo Loan
Insuring Mortgages With the FHA Funding Fee
Do you know what's on your credit report?
Learn what your score means.