HUD Announces Funding Aimed at Fair Housing Efforts
November 20, 2021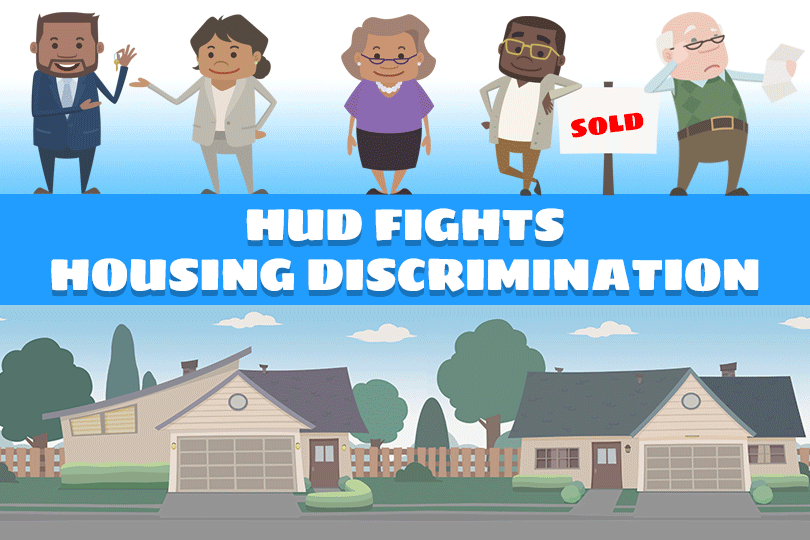 Violations of the Fair Housing Act are troublesome in the best of times, but when they happen during the COVID-19 pandemic, these issues take on a new urgency.
And in light of that, the Department of Housing and Urban Development has announced a new round of financial support for efforts intended to fight housing discrimination related to the global pandemic.
A press release at HUD.gov announces funding more 51 Fair Housing initiatives--funding at a level approaching 14 million dollars. That funding comes courtesy of the American Rescue Plan and the HUD press release explains that the money will pay for a number of fair housing enforcement efforts and educational work.
"Discriminatory policies have no place in a nation struggling to deal with the lingering effects of the COVID-19 pandemic," says Demetria McCain, HUD's Principal Deputy Assistant Secretary for Fair Housing and Equal Opportunity, who is quoted in the HUD press release. McCain adds that this move in an example of HUD's commitment to ending Fair Housing violations.
Housing discrimination can make things tough on house hunters at all levels of the housing industry. There is no sliding scale for housing discrimination, it hurts everyone it touches whether renting or purchasing.
If you must rent a home before you buy, violations of the Fair Housing Act make it harder to seek and obtain a permanent home. If you are discriminated against when you are ready to buy, it can negatively affect your ability to get an affordable home in the community where you want to live. Nobody wins with housing discrimination.
If you are discriminated against in any stage of the housing process, it's important to register a complaint with the Department of Housing And Urban Development.
You can do so via the HUD Office of Fair Housing and Equal Opportunity at (800) 669-9777 (voice) or (800) 877-8339 (Relay). You can go online to file a housing discrimination complaint at hud.gov/fairhousing.
HUD says the latest funding is possible thanks to the FHIP Private Enforcement Initiative. The funding move is said to be "the first ARP competitive grants in FHEO that focus directly on the unequal impact the COVID-19 pandemic has had on communities of color, low-income communities, and other vulnerable populations."
This latest funding includes money to be used in the investigation of fair housing complaints, offering legal help, and other resources.
------------------------------
RELATED VIDEOS:
Let's Talk About Home Equity
Understanding Your Loan Term
Your Home Loan is Called a Mortgage
Do you know what's on your credit report?
Learn what your score means.