Your Monthly Mortgage Payment: What You Should Know
June 28, 2022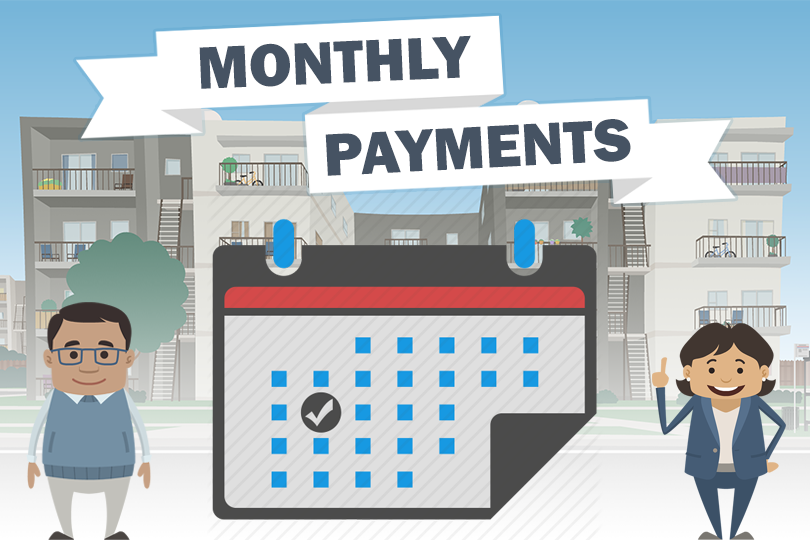 What goes into your
monthly mortgage payment
? To calculate this you must do more than simply divide up your loan amount by the number of years you want to pay on the mortgage.
With a home loan you should consider doing some calculations on the amount you pay on the
loan principal
and the
interest
, divided by the number of months you are obligated to on the mortgage note. Also consider a shortlist of other expenses that may be included in your monthly mortgage-related obligations.
HUD 4000.1 (the FHA single-family mortgage lender's handbook) has a formula your lender will use after getting your application for review, and that formula includes the following as printed in the handbook.
Home Loan "Data Elements"
HUD 4000.1 says your participating FHA loan officer is required to "verify the integrity of all data elements entered into the AUS to ensure the outcome of the Mortgage credit risk evaluation is valid." Those "data elements" include:
Credit reports
Borrower debts
Effective income
Assets/reserves
Adjusted value of the home
Borrower's total mortgage payment including principal, interest, taxes, and insurance
You read that correctly--the total mortgage payment part of the equation has items that are not related to the principal or interest. For example, taxes and insurance are also included. Your participating FHA lender must include the following for the calculation to develop the amount of your monthly FHA mortgage payment.
What's Inside Your Mortgage?
When all the math is done, your total mortgage payment each month will include aspects such as Principal and Interest plus:
Real estate taxes
Hazard insurance
Flood insurance as applicable
Mortgage Insurance Premium
HOA or condominium association fees or expenses
Any applicable ground rent
Any applicable special assessments, including any assessments related to a PACE obligation
Payments for any acceptable secondary financing
Any other escrow payments
Some borrowers are on the hook for more--flood insurance where applicable, ground rent, any required hazard insurance apart from flood coverage. If you don't buy a home in an area that is prone to natural disasters you can sidestep some of those requirements where applicable.
But keep in mind that your home loan payment will be informed by such expenses as well as the more typical ones you already expect.
------------------------------
RELATED VIDEOS:
Don't Skip the Home Inspection
Bigger is Better With a Jumbo Loan
Insuring Mortgages With the FHA Funding Fee
SEE YOUR CREDIT SCORES From All 3 Bureaus
Do you know what's on your credit report?
Learn what your score means.