Housing Counseling Resources From HUD: Know Before You Borrow!
September 25, 2021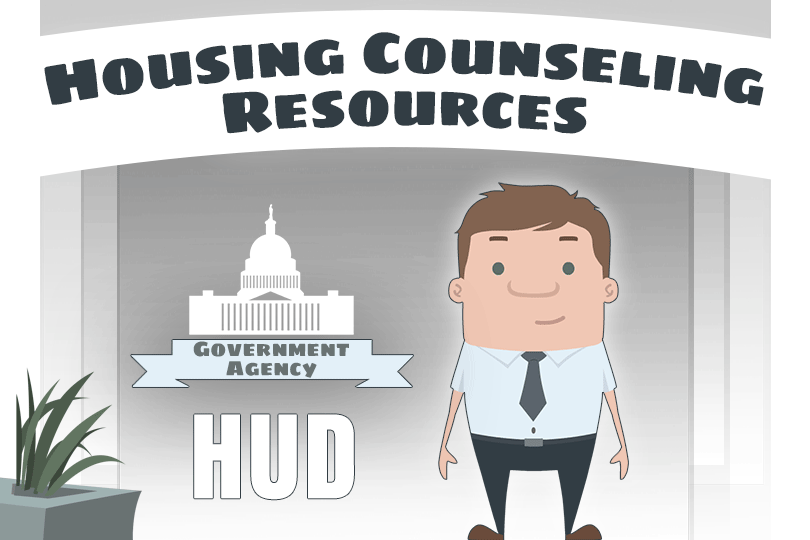 First-time home buyers often need counselors--housing counselors who can offer good advice on how to prepare for a home loan. But the need for housing counseling agencies isn't limited to those looking for a first mortgage.
Some might be interested in an FHA Reverse Mortgage, but not sure about where to find approved housing counseling for an FHA Home Equity Conversion Mortgage or FHA HECM.
And then there are current homeowners with FHA mortgages trying to avoid foreclosure. These people are in need of resources and information, too.
HUD and the FHA can provide housing counseling resources you can use to make more informed decisions about purchasing, refinancing, or saving a home (through foreclosure prevention).
The HUD official site has a page dedicated to housing counseling resources at their official site:
The HUD Office of Housing Counseling
As the official site advises, HUD sponsors housing counseling agencies that offer advice on "buying a home, renting, defaults, foreclosures, and credit issues" and the link above brings you to resources designed to help you to search for a HUD-approved housing counseling agency near you.
Some might not know, for example, that reverse mortgages, for example, guaranteed by the FHA require occupancy in the home as the primary residence. Did you know that failing to occupy the home as the primary residence may require the reverse mortgage to become due in full?
Why is a housing counseling session needed for reverse mortgage issues? One reason--it's easy to forget that some life situations could affect your ability to meet the terms and conditions of the mortgage.
If a homeowner needs to go into extended care that is not in the home, could that make your reverse mortgage due and payable in full depending on the duration of the stay?
If you aren't sure whether that applies to you or will apply to you, it's best to consider housing counseling advice before you commit to the loan. In any case, Reverse Mortgages require such counseling, but it's an excellent example of what you should be thinking about while shopping for your new loan.
This is a good rule of thumb for any large financial transaction--if you don't understand an aspect of the major legal commitment you are about to make, it's best to wait until you can make a fully informed purchase.
Get more information about your housing counseling options by calling the FHA at their toll-free hotline, 1-800 CALL FHA and request a referral to a HUD-approved housing counselor in your area. Be sure to tell the representative what kind of loan you seek and what kind of advice you might need.
------------------------------
RELATED VIDEOS:
Learn How to Meet FHA Requirements
A Few Tips About Your Fixed Rate Mortgage
Your Proof of Ownership Is the Property Title
Do you know what's on your credit report?
Learn what your score means.