FHA Loan Approval: What's in Your Credit Report?
September 11, 2021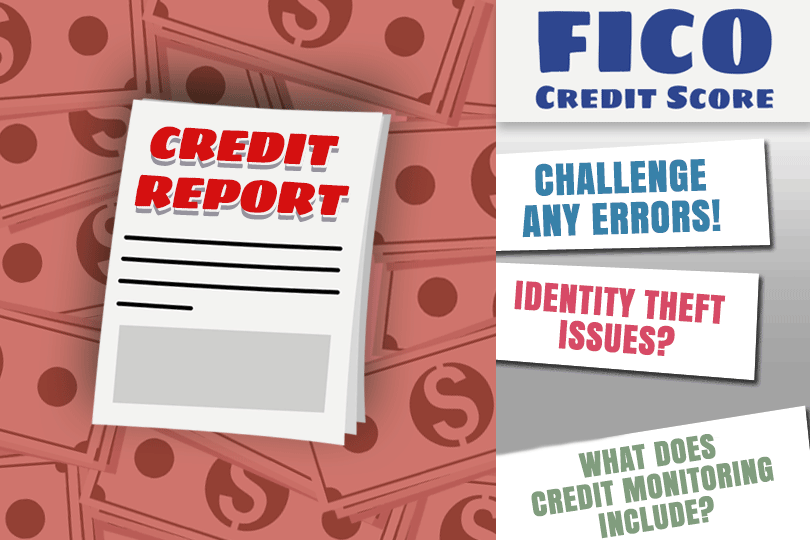 What does your loan officer need to do in order to determine whether to approve or deny your mortgage loan? It's not just your credit score, although that plays a very important part in the process. Your free credit reports contain much more information than just FICO score numbers.
FHA loan rules provide clear instructions for the lender when it comes to verifying your ability to afford a home loan. Lenders look at the credit reports in your name at the three major credit reporting agencies; TransUnion, Equifax, and Experian.
You can get a jump start on the process by pulling your own credit reports early and seeing what your lender will learn about you from them. What will your lender learn about your credit accounts and how you use them?
No matter what type of mortgage you seek--an FHA condo loan, an FHA mobile home loan, or if you want to build a house on your own lot using the FHA One-Time Close construction loan, the requirements in the FHA Lender's Handbook are identical in some ways. Some loans have additional requirements (whether from the lender or from the FHA) but in general:
There are minimum FICO score requirements (580 or better to meet FHA minimum requirements for maximum financing).
There are instructions for the lender's review of the borrower's record on-time payments (12 months of reliable payments on all financial obligations is strongly recommended).
There are requirements for the borrower to have stable and reliable employment that is likely to continue.
The FHA loan requires the borrower to have verifiable income. Not all income types are verifiable.
And what about issues the credit bureaus report on such as bankruptcies, judgments, and collection actions? Bankruptcies and judgments have special requirements and your lender will review those on a case-by-case basis.
And In the case of collections, HUD 4000.1, the FHA Lender's Handbook, has instructions to the lender on how to interpret collection accounts.
There are also instructions on the next steps in cases where those collections fall within the lender's ability to approve the mortgage application; your credit history will be an important factor in loan approval.
HUD 4000.1 page 183 begins by defining what it views as a "collections account":
"A Collection Account refers to a Borrower's loan or debt that has been submitted to a collection agency by a creditor." In cases where such an account is present the lender is instructed as follows:
"If the credit reports used in the TOTAL Mortgage Scorecard analysis show cumulative outstanding collection account balances of $2,000 or greater, the Mortgagee must:
Verify that the debt is paid in full at the time of or prior to settlement using acceptable sources of funds;
Verify that the Borrower has made payment arrangements with the creditor and include the monthly payment in the Borrowers Debt To Income (DTI); or
If a payment arrangement is not available, calculate the monthly payment using 5 percent of the outstanding balance of each collection and include the monthly payment in the Borrowers DTI."
In these situations where information about collections accounts is a factor your lender is required to provide the following:
Evidence of payment in full, if paid prior to settlement;
The payoff statement, if paid at settlement; or
The payment arrangement with creditor, if not paid prior to or at settlement.
If your lender uses five percent of the outstanding balance, no documentation is required according to HUD 4000.1. Your ability to qualify for new credit in these circumstances may also depend on the lender's additional requirements or "overlays".
If you aren't sure how these rules may apply in your situation, discuss your needs or concerns with a loan officer to see what that financial institution may require in such cases. Remember, payment history, how close you get to your credit limit on your accounts, and the types of credit you carry can all play a part in the lender's review of your credit. Numbers count, but your other personal information (how you use your credit, how close you are to the limits on your accounts, etc.) are also important factors.
------------------------------
RELATED VIDEOS:
Keep Your Eyes on Your Loan Balance
Learn About FHA Loan Prepayments
Taking Out a Home Loan Makes You a Borrower
SEE YOUR CREDIT SCORES From All 3 Bureaus
Do you know what's on your credit report?
Learn what your score means.