How Accurate Is Your Credit Report?
August 20, 2021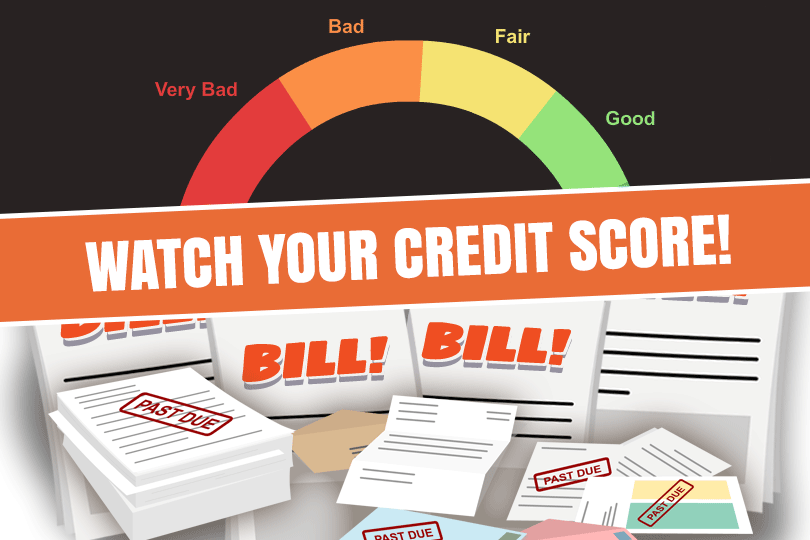 Before you get copies of your free credit reports, there are questions you should think about asking regarding your credit report and credit scores.
These questions can help you get off to the right start in reviewing your credit.
The personal information in your credit report (free copies or not) should be accurate and there should be no errors in the factual information in the report about your credit card accounts, your credit history and loan repayment history, etc.
It is a very good idea to request the free copy of your credit report you are entitled to from each of the three credit reporting agencies, read those reports carefully, then read them again with a few important questions in mind.
What Does the Report Say About My Open Credit Accounts?
When reviewing your report, make sure the status of your accounts is listed accurately. If you have closed accounts listed as open or open accounts listed as closed, you'll want to dispute those entries.
In the same way that you want to make sure your personal data like a Social Security Number is reflected accurately in the credit reports, you also want to make sure lenders see the correct information about your credit accounts.
Are the Balances Listed Accurate?
Inaccurate balances are a problem, especially if those inaccuracies negatively affect your debt-to-income ratio, credit utilization, or other factors a lender might review.
If you already worry about having fair credit and you encounter inaccuracies in this area, you'll want to contest those inaccuracies and see what it does to your FICO scores.
Are You Accurately Named as a Borrower or Co-Signer?
Errors in your free report can include not being properly identified as a co-signer, co-borrower, etc. If you are listed on someone else's credit application as being a co-signer, but you are wrongly listed as the main account holder, you'll need to contest those details for best results on your own credit application later down the line.
Does Your Credit Accurately Show Closed Credit Accounts?
Your account may be closed, you may not have used it in quite some time, but if your closed account is shown as active on your credit report, it might complicate some of the lender's decisions about you as a credit risk. If a closed account is in your annual credit report, does it accurately show that it was closed by you?
Remember, your lender won't check your credit just one time in the home loan process--the loan officer is free to check again at any time during the transaction.
------------------------------
RELATED VIDEOS:
Learn How to Meet FHA Requirements
A Few Tips About Your Fixed Rate Mortgage
Your Proof of Ownership Is the Property Title
Do you know what's on your credit report?
Learn what your score means.