Mortgage Rates and Credit Scores
July 30, 2021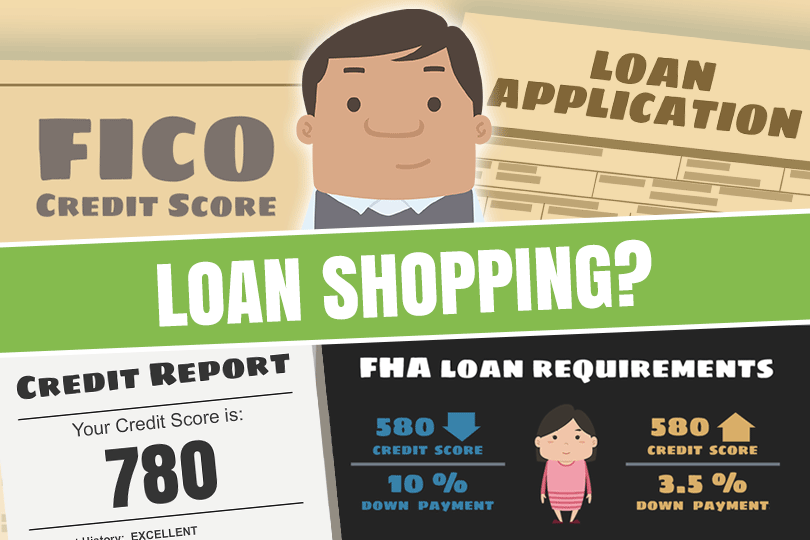 What do mortgage rates and credit scores have in common? If you want to purchase a home (a primary residence owner-occupied) with an FHA mortgage, you generally have more forgiving guidelines from the FHA.
Whether you seek a 15-year mortgage or 30-year mortgage, you have many choices including fixed-rate loans and adjustable-rate mortgages.
What kind of guidelines? Borrowers with FICO scores at 580 and above meet FHA loan requirements for maximum financing and the lowest down payment but lender standards may also apply.
But that doesn't answer the question that started at the article. What FHA loan mortgage rates and your credit scores have in common include the fact that they can both change daily depending on activity, they are both subject to certain factors that must be respected.
For credit scores, that means recognizing that scores can temporarily go down with hard credit inquiries, for example, so you'll want to limit the number of hard inquiries you get on your report at any one time.
That said, for mortgages you have a window of time when it's understood there will be multiple lenders looking at your report and the "damage" is limited.
For mortgage rates that means respecting that certain market forces and other variables will change mortgage rates daily, sometimes even multiple times per day. Will the lender automatically reprice your mortgage because rates changed?
Not necessarily, and definitely not if you have entered into a mortgage rate lock commitment with the lender.
Mortgage rate lock fees apply, and you should expect to enter into this commitment to protect against rate adjustments. That means timing your agreement to let you get to closing day without the agreement expiring.
Rate locks often require a fee, so discuss this option with the lender.
Mortgage lenders interest rates and credit scores also have one very important thing in common--your FICO scores will DEFINITELY affect the interest rate you are offered. Your credit score is a factor just as much as your income, repayment history, and credit utilization.
That means you must pay equal attention to all areas your lender will review to approve your loan. Your good credit score won't mean as much to the lender if you have an inconsistent repayment history or if you carry too much debt compared to your monthly income.
The Federal Housing Administration publishes FHA loan guidelines including those for jumbo loans in HUD 4000.1.
A quick look at that reference shows that FHA and HUD do not set or regulate mortgage rates--that is something you and your loan officer will negotiate together. But if you want a lower interest rate, it's best to work on your FICO scores ahead of your loan application.
------------------------------
RELATED VIDEOS:
There's a Difference Between APR and Interest Rates
Choose Your Mortgage Lender Carefully
Getting Started With Your FHA Loan Application
Do you know what's on your credit report?
Learn what your score means.