HUD Announces Fair Housing Settlement In California
June 11, 2021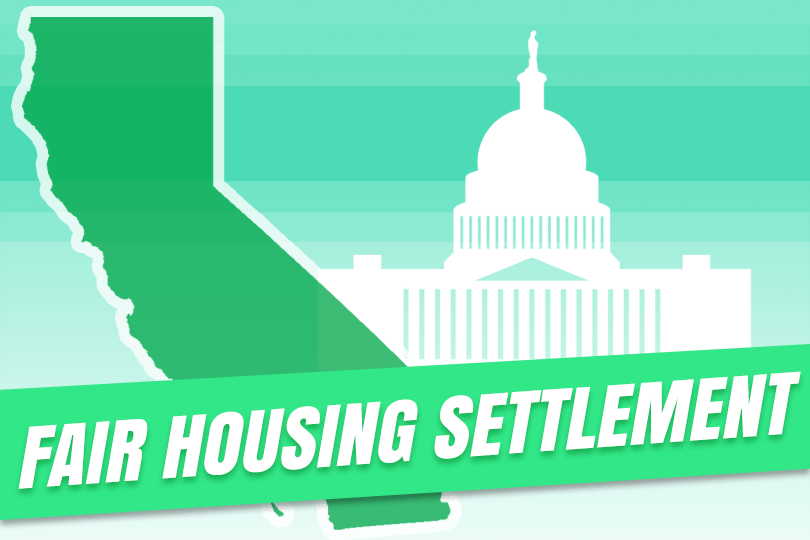 We report issues related to violations of the Fair Housing Act to remind borrowers to know their rights and to encourage all who encounter violations of federal Fair Housing laws to report them. Everyone suffers when there is discrimination in the housing process no matter what stage--the house hunting phase, the home loan application phase, but also in cases where the violations occur in relation to rental properties.
Renting is an important step toward home ownership--some borrowers must rent while looking for a forever home, others choose to rent until they feel the time is right to commit to a mortgage. In either case, housing discrimination hurts these future homeowners, too.
In a recent Fair Housing discrimination case, the Department of Housing and Urban Development announced a Conciliation/Voluntary Compliance Agreement with Cascade Village Apartments II, LP, in Sacramento, CA. This agreement also affects the management company, FPI Management, Inc., (FPI), and FPI's portfolio manager.
This settlement is in response to allegations that the parties named above, "violated the Fair Housing Act and Title VI of the Civil Rights Act of 1964" according to a HUD press release.
What were the violations? In this particular case, the respondents "allegedly failed to provide language access services to Vietnamese residents and retaliated against a Cascade Village employee for advocating for residents with limited English proficiency to receive oral interpretation services and translated vital documents."
Fair Housing laws make it a federal crime to discriminate against those who seek housing based on their national origin. It also forbids retaliation against anyone who helps other people to use their fair housing rights.
Housing providers are required to take "reasonable steps to ensure meaningful access for limited English proficient (LEP) persons" according to the HUD press release. In this case, the discrimination happened at a company that receives federal funding.
"Everyone who applies for or lives in HUD-assisted housing should be able to access critical information about that housing, such as the application process, the terms of their lease, and the apartment building's rules," said HUD's Acting Assistant Secretary Jeanine Worden, who was quoted in the press release.
Worden adds, "Language must not be a barrier to accessing affordable housing. Under fair housing laws, affordable housing providers have an obligation to make important information available to all applicants and tenants, including people whose primary language is not English."
In many housing discrimination cases, the victims are the only ones who can prevent further abuses by filing a complaint with HUD. However, this time an agent at Cascade Village Apartments filed the discrimination complaint.
Under the terms of the settlement, FPI Management, Inc., agrees to pay $10,000 to the employee who filed the complaint. FPI Management will also provide "$20,075 in compensation to residents of the property, with each household receiving $275 as either a check or as a rent credit" according to HUD.
------------------------------
Learn About the Path to Homeownership
Take the guesswork out of buying and owning a home. Once you know where you want to go, we'll get you there in 9 steps.
Step 1:
How Much Can You Afford?
Step 2:
Know Your Homebuyer Rights
Step 3:
Basic Mortgage Terminology
Step 4:
Shopping for a Mortgage
Step 5:
Shopping for Your Home
Step 6:
Making an Offer to the Seller
Step 7:
Getting a Home Inspection
Step 8:
Homeowner's Insurance
Step 9:
What to Expect at Closing
Do you know what's on your credit report?
Learn what your score means.