Home Loan Insurance Issues
June 1, 2021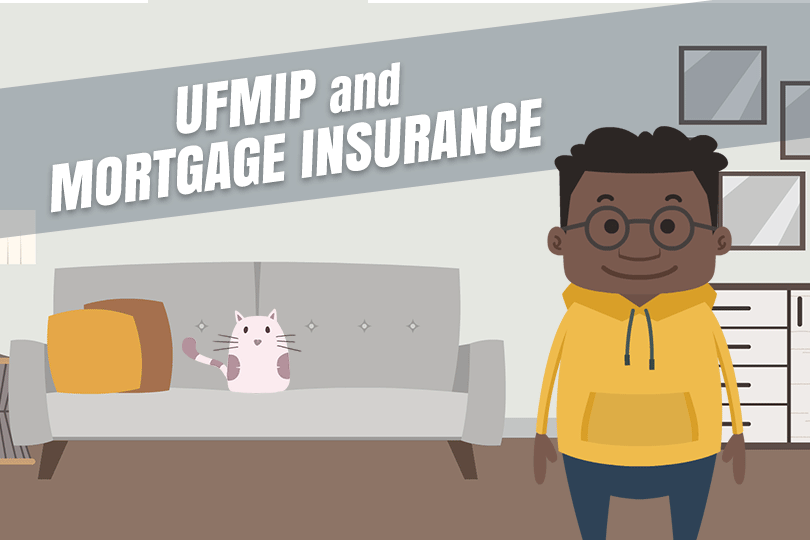 No matter what kind of home loan you apply for, there are issues related to mortgage insurance you need to understand.
Those new to buying a home might assume certain types of insurance are universal (not always) and there are those who confuse mortgage insurance with homeowner's insurance (not uncommon). What do you need to know about insurance issues related to your home loan?
Mortgage Insurance Protects the Lender
Home loans generally require 20% down to avoid having to pay a mortgage insurance premium. For FHA home loans, this mortgage insurance requires an Up-Front Mortgage Insurance Premium or UFMIP, and then monthly mortgage insurance premiums are paid for either 11 years or the lifetime of the loan depending on several factors.
These insurance payments protect the lender against loss if you default on your mortgage loan. This type of mortgage insurance is NOT payable to the borrower and does NOT protect the borrower in any way. This insurance is required but should not be confused with homeowner insurance (see below).
Homeowner Insurance Protects the Borrower
The homeowner insurance you need to protect you is not automatic. Like car insurance or medical insurance, you will need to find a provider, choose policy details, and establish deductibles where applicable. Homeowner insurance does not protect your lender, it protects your investment in the home.
Homeowner Insurance Does NOT Cover All Contingencies
Unless your homeowner insurance policy specifically mentions floods, forest fires, earthquakes, or other natural disasters, you are NOT covered by your insurance policy against those things. Earthquake and flood insurance, for example, have very specific coverage requirements and must be described by name in your policy.
Being protected against ordinary "water damage" is not the same as having flood insurance.
Why? In this particular example, insurance professionals will tell you that there is a technical difference between the damage caused by a burst pipe and "rising water" damage caused by a flood. This may sound like a mere technicality and some believe that it IS only a mere technicality.
But that does not change the fact that this is how the industry operates. If you do not have a specific natural disaster named in your policy, you do not have coverage protecting you from that disaster.
Ask an insurance professional or a lending professional what types of homeowner's insurance might be best for the region you are living in. The answers might surprise you.
------------------------------
Learn About the Path to Homeownership
Take the guesswork out of buying and owning a home. Once you know where you want to go, we'll get you there in 9 steps.
Step 1:
How Much Can You Afford?
Step 2:
Know Your Homebuyer Rights
Step 3:
Basic Mortgage Terminology
Step 4:
Shopping for a Mortgage
Step 5:
Shopping for Your Home
Step 6:
Making an Offer to the Seller
Step 7:
Getting a Home Inspection
Step 8:
Homeowner's Insurance
Step 9:
What to Expect at Closing
SEE YOUR CREDIT SCORES From All 3 Bureaus
Do you know what's on your credit report?
Learn what your score means.