Why You Can't Use Cryptocurrency for an FHA Loan Down Payment
May 19, 2021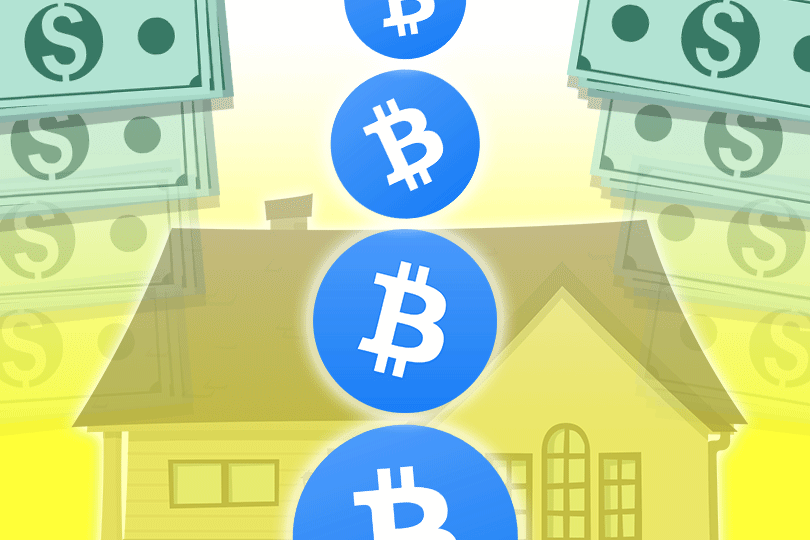 The rise of cryptocurrency has brought with it many questions for American consumers. What can you buy with Bitcoin? How do you cash it in? What does it mean to own Ethereum or other cryptocurrency? And for some house hunters who are invested in cryptocurrencies, can you buy a home with Bitcoin or other virtual cash?
The answer to the real estate question depends greatly on the nature of the transaction you seek. A private arrangement between a seller and a buyer involving Bitcoin may be possible if all parties can agree.
But what happens if you have a situation where a buyer wants to use Bitcoin or other virtual currencies to make a down payment on an FHA home loan? Or accept a down payment gift that is in the form of Bitcoin or sourced from Bitcoin holdings?
Using Bitcoin to Make a Mortgage Loan Down Payment
The shortest answer, at least where FHA mortgages including One-Time Close construction loans are concerned, is that you cannot use Bitcoin, Ethereum, or other virtual currency to make a down payment on your home loan.
It is not considered cash, and trying to make a down payment using Bitcoin would be the same as trying to make your down payment using diamonds or precious metals. The reception at your participating lender would be the same--these would not be accepted.
The Internal Revenue Service does not view Bitcoin as currency, but rather as assets. The official site for the IRS also reminds consumers, "The sale or other exchange of virtual currencies, or the use of virtual currencies to pay for goods or services, or holding virtual currencies as an investment, generally has tax consequences that could result in tax liability."
Converting Virtual Currency to Cash
FHA borrowers interested in using virtual currency to make a home loan down payment may wonder why we don't simply advise borrowers to convert crypto to cash for the down payment. But your lender's requirements include sourcing your down payment funds to make sure that money does not come from unapproved sources like a pink slip loan or credit card cash advance.
It MIGHT be possible, depending on the lender, to convert cryptocurrency to cash and use it with your down payment. That said, your funds may be subject to certain requirements. Some lenders may require you to keep that money in an escrow account for a minimum "seasoning period" before you can use it to make a down payment, and you will need to ask the lender about documentation requirements for crypto-sourced down payment funds.
The lender may or may not permit you to use converted crypto funds. It's best to ask ahead of time to make sure you understand the down payment requirements that may apply.
------------------------------
Learn About the Path to Homeownership
Take the guesswork out of buying and owning a home. Once you know where you want to go, we'll get you there in 9 steps.
Step 1:
How Much Can You Afford?
Step 2:
Know Your Homebuyer Rights
Step 3:
Basic Mortgage Terminology
Step 4:
Shopping for a Mortgage
Step 5:
Shopping for Your Home
Step 6:
Making an Offer to the Seller
Step 7:
Getting a Home Inspection
Step 8:
Homeowner's Insurance
Step 9:
What to Expect at Closing
SEE YOUR CREDIT SCORES From All 3 Bureaus
Do you know what's on your credit report?
Learn what your score means.