FHA Home Loans For First-Time Home Buyers
April 24, 2021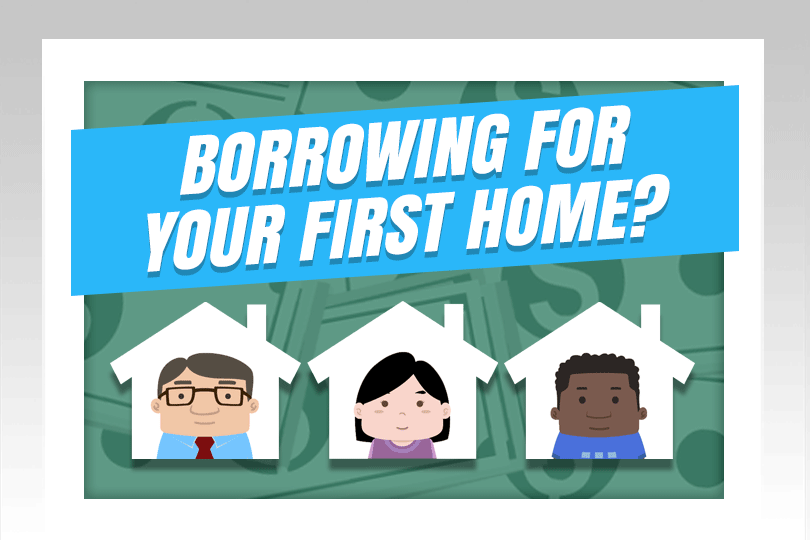 FHA home loans are not restricted to first-time home buyers. That is a myth about FHA home loans that persists to this day.
That said, the FHA single-family home loan program is an excellent choice for first-time borrowers looking for a starter home. Many first-time buyers turn to the FHA loan program because of its low 3.5% down payment requirement for borrowers with qualifying FICO scores at 580 or above according to FHA loan rules. (Lender standards may apply.)
First time home buyers appreciate the protections for the borrower FHA loans feature. What kinds of protection?
No penalty for early payoff of the loan and the ability to refinance the FHA mortgage into a new FHA loan that can result in a lower mortgage rate or monthly payment when using an FHA Streamline Refinance loan--those are just two of the buyer-friendly features of FHA home loans.
Another buyer-friendly feature? You can apply for
down payment assistance
in your local area to get help with that 3.5% down.
Do You Qualify for an FHA Mortgage?
Like most mortgages, your lender needs to know you are a good credit risk and that you have sufficient income to afford your financial obligations including the loan. For best results, applicants should have at least two years in the job market and FICO scores that are in the 600s or above.
FHA loan rules in HUD 4000.1 do say you can technically qualify for an FHA mortgage with lower credit scores, but much depends on the lender's standards. You will need to shop around for an FHA lender who can work with your scores and remember that not all lenders have the same credit standards.
Get Started Early, New Home Buyer
It is best to start saving and planning for your home loan as early as you can. And make sure your payment record is solid---you should apply for the home loan when you have 12 full months of on-time payments with no late or missed bill payments.
Do some borrowers struggle with this? Yes, but it's one of the realities of loan approval. If you don't have a record of on-time payments, how can your loan officer justify approving your home loan--and you--as a good credit risk?
Down Payment Issues
FHA loans have a low down payment requirement. How low? In typical cases the FHA lender requires 3.5% down. In cases where a borrower's FICO scores are poor, the applicant may be required to put as much as 10% down instead, which is why it's a great idea to start planning and saving early. You can work on improving your credit and avoiding the larger down payment.
Making a larger down payment can be a tool for borrowers with good FICO scores--you can use your credit scores and any other additional factors you have to your advantage as leverage to negotiate other aspects of the mortgage. And do not forget that a higher down payment means lower costs over the lifetime of the loan.
------------------------------
RELATED VIDEOS:
Learn How to Meet FHA Requirements
A Few Tips About Your Fixed Rate Mortgage
Your Proof of Ownership Is the Property Title
SEE YOUR CREDIT SCORES From All 3 Bureaus
Do you know what's on your credit report?
Learn what your score means.