FHA Loan Down Payment Rules You Should Know
April 8, 2021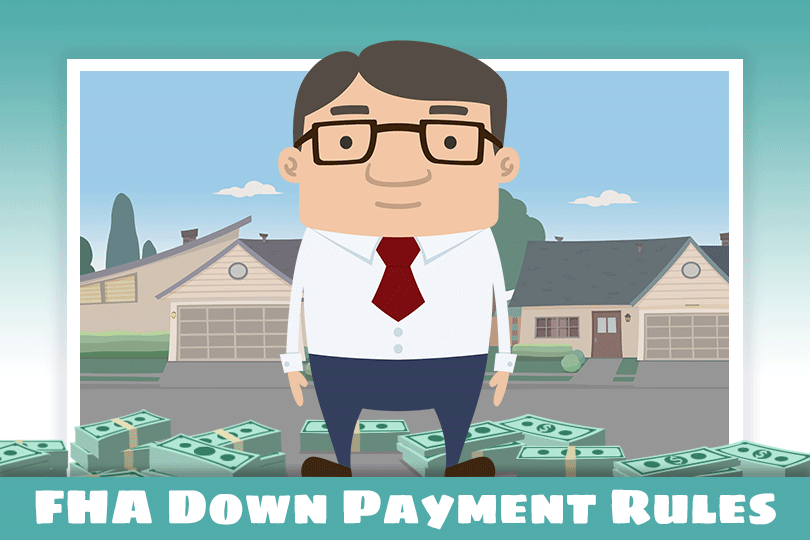 There are some general FHA loan rules you should know in the planning stages of your new loan--rules that can help you decide what to do about saving up for a down payment or how to deal with closing costs. Knowing these rules can help you get much closer to home loan approval.
FHA Loan Rules: Your Down Payment
FHA loan rules are found in HUD 4000.1, and among the most important of these rules--at least in the early stages of your mortgage--are those governing your down payment. FHA loan rules REQUIRE a minimum 3.5% down payment for all single family mortgage loan transactions.
But there's one exception you should know about--those who are building a home from the ground up using an FHA One-Time Close construction mortgage do not have to make a down payment if they use land equity in its place. If you own the land you are building the home on and have equity built up in it, this could relieve you of the cash down payment requirement.
FHA Loan Rules: Financing the FHA Up-Front Mortgage Insurance Premium
The FHA Up-Front Mortgage Insurance Premium (UFMIP) may be paid in full at closing time OR included in the loan amount instead. Those who saved for a down payment on a home they are building with a One Time Close construction loan do well to consider paying the UFMIP in cash using the money they were saving for the down payment.
Those who don't have the option to use land equity as a down payment may consider adding the UFMIP to the loan amount to cut their out-of-pocket expenses on the mortgage.
Some prefer to finance the UFMIP and accept that their mortgage payments may be a bit higher each month as a result. But if your goal is to get the most overall cost-effective loan possible, add-ons to the loan are not advised.
FHA Down Payment Rules: Credit Scores
The FHA loan program rules state that a minimum 3.5% down is required for borrowers with FICO scores 580 or better. FHA loan rules add that loan approval for those with FICO scores between 500 and 579 is still technically possible, but a higher down payment of 10% is required.
However, lender requirements will also play a part and the actual down payment requirement you get connected to your credit scores will depend on lender standards. That is why borrowers are encouraged to shop around for a lender--you may find one with more forgiving standards closer to the FHA minimums.
Borrowers applying for One-Time Close construction loans should know that generally speaking a lender's FICO score requirements for down payments and loan approval will be stricter than usual since construction loans represent an elevated risk for the lender. That is not to say the loans are not good for the borrower, but the lender has more invested in a construction loan and modifies the requirements to suit that investment. Lenders are also wary of One-Time construction loan scenarios where the borrower intends to do their own construction work--this is generally not permitted with FHA construction loans. As the borrower you should plan on hiring a qualified, credentialed third party.
------------------------------
RELATED VIDEOS:
Here's the Scoop on Conventional Loans
When Do You Need a Cosigner?
Analyzing Your Debt Ratio
SEE YOUR CREDIT SCORES From All 3 Bureaus
Do you know what's on your credit report?
Learn what your score means.