FHA Home Loan Down Payments
March 31, 2021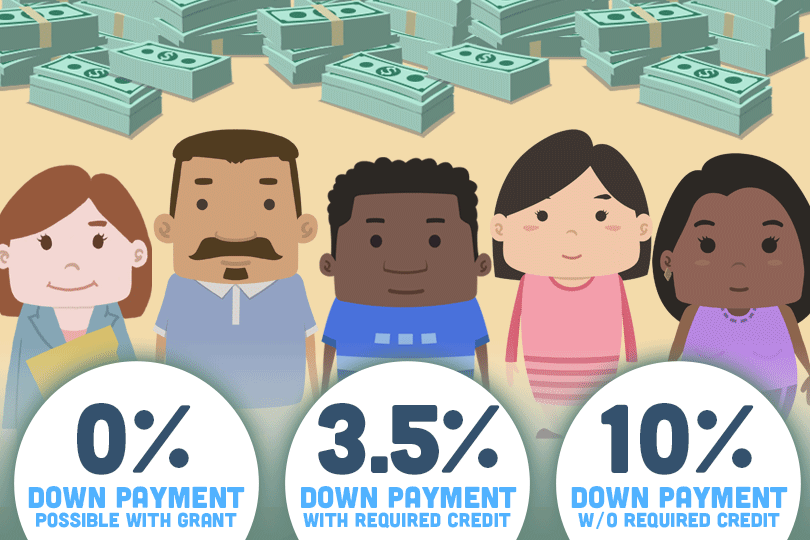 Some borrowers really want to buy a dream home, but they worry about the down payment. You may hear stories of borrowers being required to pay 20% down (which may be true in cases where the home buyer wants to avoid mortgage insurance on a conventional mortgage but not the only down payment option offered) and shy away from the idea of owning a home.
But the FHA mortgage loan program offers new purchase home loans for owner/occupiers with down payments as low as 3.5%. (FHA loan applicants who don't meet FHA and lender credit score minimum requirements may need to consider a 10% down payment). But even that amount can feel daunting for some.
Help With FHA Home Loan Down Payments
Borrowers may not be aware of the local down payment assistance programs offered in their area. It is a very good idea to search for local
down payment grants
because these programs can be a major help in offsetting your out-of-pocket expenses or upfront costs of the home loan.
Keep in mind that the FHA itself does NOT provide down payment assistance and your seller is not allowed to contribute toward your down payment. But if there is a local down payment grant offered in your area it may be just what you need to help with the upfront cost of your home purchase.
There is also help available from the seller of the home--as mentioned above the seller can't help you with the down payment but CAN help you by contributing up to six percent of the closing costs for you. This is known as a "seller concession" and you will need to discuss this with the seller and then the lender if all parties agree.
Friends and Family Can Help
Yes, you are permitted a down payment gift from a friend or family member. Even an employer can help. But there are very important rules. The first of which is that nobody with a financial stake in the transaction can give you down payment gifts. So if your seller is also your family member, friend, or employer, they will be limited to giving you the six percent seller concession we discussed above.
Down payment money can never come from credit card cash advances, payday loans, non-collateralized loans of any kind.
Even if the money comes as a grant from someone else the lender still needs to establish that the money did not come from an unapproved source. Before you accept funds for the down payment as a gift, talk to your loan officer about how to proceed and take the steps your lender asks you to take.
Lender requirements AND state law may have a say in how to proceed so be sure to ask first if you aren't sure. You may be required to obtain a letter from your down payment gift giver explaining that the money is a true gift and that there is no expectation of repayment so be sure to tell the gift giver this up front.
------------------------------
RELATED VIDEOS:
Get to Know HUD
Your HUD-1 Settlement Statement
Protect Yourself Against Identity Theft
SEE YOUR CREDIT SCORES From All 3 Bureaus
Do you know what's on your credit report?
Learn what your score means.