Credit Approval Tips for Home Loan Applicants
March 28, 2021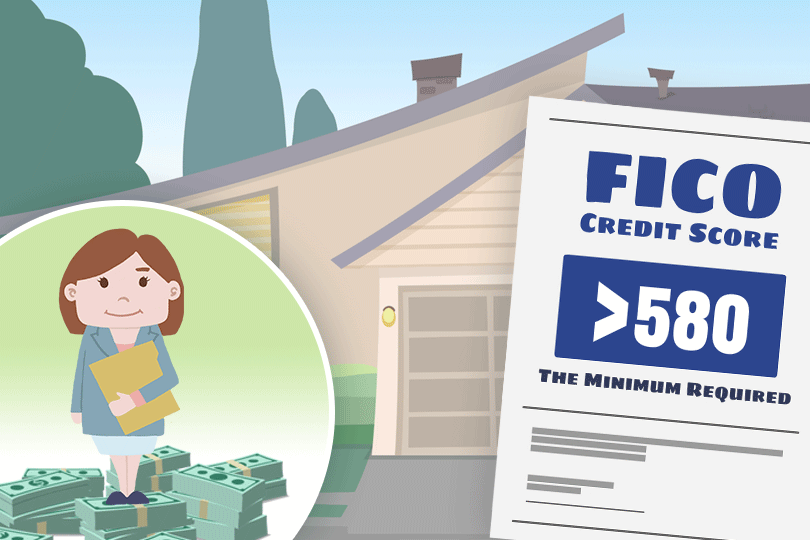 What do you need to know about your lender's credit approval for a home loan? There are several things you should know that will help you understand the home loan process better. For some house hunters, getting approved for a home loan seems like a mystery but you can take some of the guesswork out of the home loan process by learning a few basic concepts.
Getting Credit Approved for a Home Loan
The first thing to know about getting a home loan approved whether it's an FHA purchase loan to buy a single-family home or an FHA cash-out refinance loan? You do not need perfect credit to be considered for an FHA mortgage.
But you DO need to have a credit record that shows that your most recent 12-24 months of credit activity as being reliable and dependable. That means making ALL payments on time for 12 to 24 months leading up to the loan.
Why On-Time Payments Are Crucial
Late and missed payments show up on your credit report as negative information. The lender can't justify you as a good credit risk when there are recent indicators that you've missed payments or have had late payments. The 12 months to a year leading up to your home loan application should tell your loan officer they can be confident in your ability to pay on time.
Your Lender Checks Your Credit More Than Once
You should not assume your lender won't know what is happening with your credit during the home loan approval process. You may have signed an agreement with the lender committing you to the purchase of a home, you may have paid earnest money, and you may have taken many of the steps needed to complete your home ownership journey.
But do NOT assume you can apply for new credit, skip a payment on a monthly obligation, etc. without the lender knowing. The lender is required to make sure your financials do not change dramatically in the days leading up to closing time.
Loans have been cancelled in the past by lenders who saw their applicants apply for other credit, miss or skip payments, or make other financial mistakes in the days leading up to closing day.
Try to Think Like a Lender
What would alarm you if keeping your job meant making sure the loans you approve don't turn into financial liabilities for your employer? Try to review your credit reports and your financial data with this in mind and ask yourself what you could be doing better based on how you might react to seeing your own credit report submitted for loan approval. This is a more powerful tool than you might think at first--remember that your lender can't approve a home loan if you have credit scores that are too low, if you have too much debt compared to your monthly income, or if your income cannot be verified to be stable and reliable.
------------------------------
RELATED VIDEOS:
A Good Faith Estimate Provides Mortgage Information
Measuring Your Loan-to-Value Ratio
Monitor Your Credit Score
SEE YOUR CREDIT SCORES From All 3 Bureaus
Do you know what's on your credit report?
Learn what your score means.